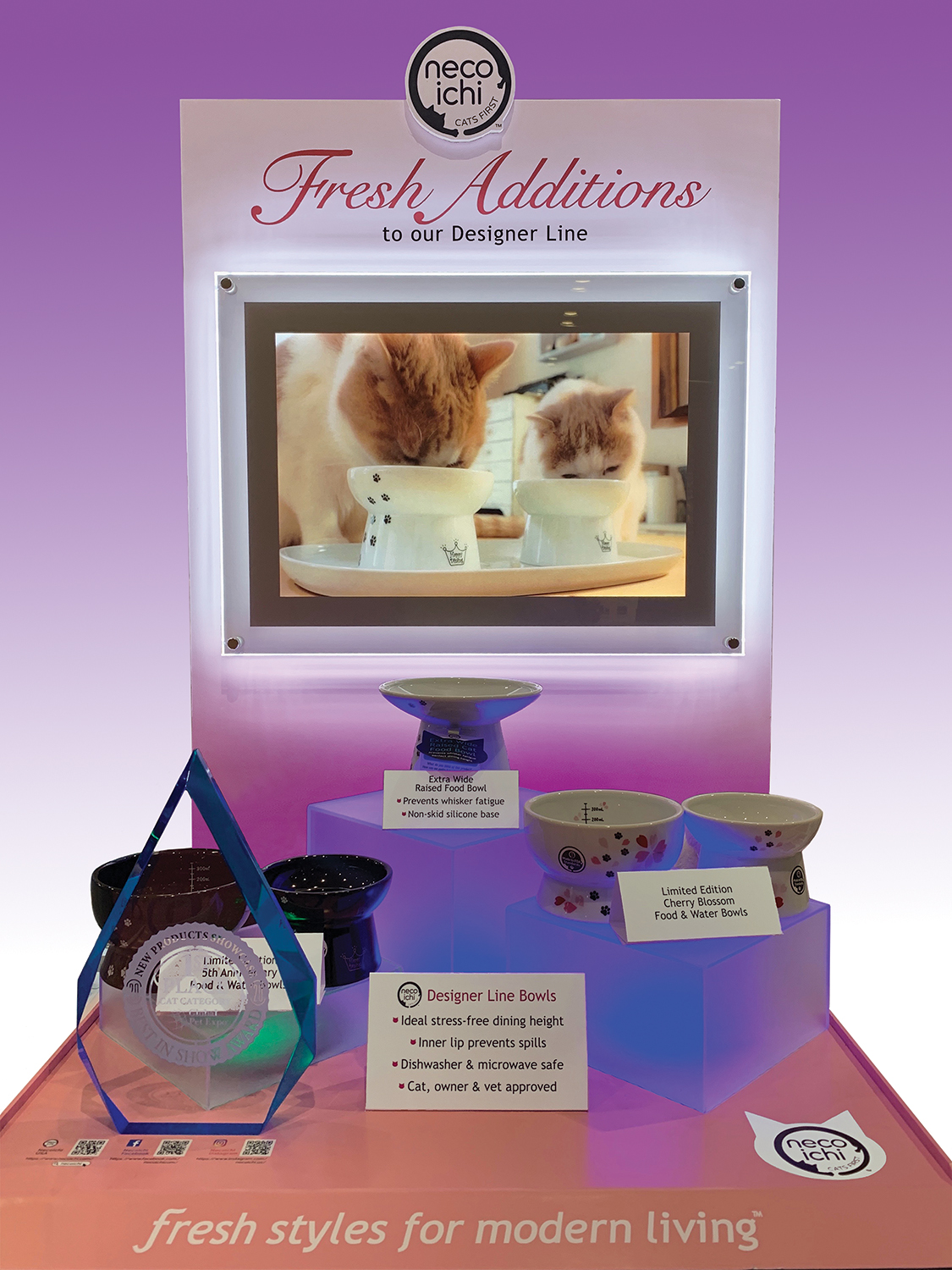 April 13, 2020
Matrix Partners Celebrates Necoichi's Recognition at Global Pet Expo
Matrix Partners, an award-winning pet product branding firm, is celebrating its client Necoichi, which won the 'Best in Show – Cat Category' award at the Global Pet Expo back in February.
Necoichi, which means "cats first" in Japanese, unveiled the latest additions to its designer line – the Extra Wide Raised Food Bowl, Limited Edition 5th Anniversary Food & Water Bowls and Limited Edition Cherry Blossom Food & Water Bowls. All of these items are fashioned from durable, high-fired porcelain and elevated for maximum comfort when drinking or eating. Beyond dining bowls, Necoichi offers an extensive cat-centric line of scratchers, carriers, grooming accessories and collars.
Matrix created the exhibit that featured the company's new dining bowls in both the New Products Showcase and at the Necoichi booth. The exhibit, which featured a back-lit image of two photogenic cats and three translucent product platforms internally illuminated by multi-color LEDs, took six weeks to design and construct. "Speaking for everyone at Matrix Partners, we're extremely elated that our client won this award," said Dennis Abelson, Partner and Chief Creative Officer.
"We appreciate the opportunity to help one of our wonderful clients receive the industry recognition they deserve," said Senior Art Director George Wielgus.