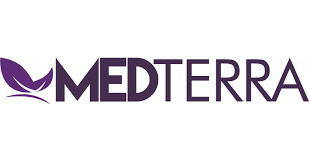 February 6, 2020
Medterra CBD Partners with Bentley's Pet Stuff in Continued Expansion into Pet Industry
Medterra CBD announced its continued expansion into the pet care sector through a new partnership with retailer Bentley's Pet Stuff.
Medterra Pets products are created with pure CBD and natural flavorings to give them natural comfort. Through the partnership, the full Medterra Pets portfolio will be in 65 Bentley's Pet Stuff stores, including the brand's CBD tinctures, as well as joint support and calming soft chews.
"At Bentley's, we believe that one of the most important ways to show pets how much we care is by feeding them all natural, nutrient-rich foods and methods of relief," said Lisa Senafe, Founder, Bentley's Pet Stuff. "We appreciate Medterra's like-minded dedication to pet healthcare, and are excited to be partnering with an innovative CBD brand to provide natural comfort to pets in need."
Medterra also recently announced an exclusive partnership with Los Angeles-based rescue Wags & Walks, whose mission is to break the stigma around rescue dogs and to help decrease the number of dogs euthanized in local shelters by showing the community that it's possible to find wonderful dogs of all breeds and sizes through rescue. As the official CBD partner of the organization, Medterra will donate product to the organization's adoption centers.
Beyond its new partnerships, Medterra recently became an approved manufacturer of the National Animal Supplement Council, and added veterinarian Dr. Lisa Lippman to its Medical Advisory Board. The Board, which is made up of third-party experts including academic researchers, dermatologists, and more, provides industry-related counsel to the company. The brand also launched its new Medterra Pets website for all of your furry friends' CBD needs.
"We're proud to collaborate with leading partners who are working to make a positive impact in the pet care sector," said Jason Dorfman, Vice President, Pets, Medterra CBD. "At Medterra, our mission is to help everyone in the world enjoy a life well lived, and that includes our furry family members."