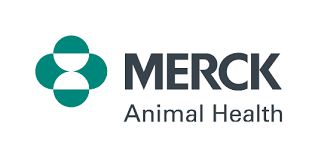 June 18, 2020
Merck Animal Health Completes Acquisition of Quantified Ag
Merck Animal Health, announced the completion of its acquisition of Quantified Ag, a leading data and analytics company that monitors cattle body temperature and movement in order to detect illness early. In April 2018, Merck Animal Health invested in Quantified Ag and partially funded their development work in data analytics in livestock. Specific terms of the agreement were not disclosed.
Quantified Ag, located in Lincoln, NE, provides a pro-active system for cattle producers and feedlot operators to track an animal's biometrics and behavioral data through a non-invasive cattle ear tag equipped with sensors to monitor the health of the individual animal or herd. The technology can detect animal illness, thus reducing the potential for disease outbreak, allowing for easy identification of sick animals and providing easy-to-use software reports on any mobile device, desktop, tablet or secure website. Proprietary algorithms are able to identify animals showing signs of illness or disease and provide real-time alerts.
Quantified Ag product portfolio will join the Allflex Livestock Intelligence business unit within Merck Animal Health. Allflex Livestock Intelligence is a complementary business that specializes in identification and monitoring technology that delivers real-time, actionable data and insights to help improve livestock management.
"We are pleased to take this step forward with Quantified Ag as we continue to broaden our portfolio with complementary products and technologies to advance animal well-being for our customers," said Rick DeLuca, President, Merck Animal Health. "Our goal is to improve the detection of animal illness and the responsible use of treatments to maintain the health of livestock. We are at the technological forefront of shaping the future of animal health through our commitment to leveraging our scientific and technical capabilities and expertise through comprehensive solutions to manage the health and well-being of animals."
New digitally based tools that enable rapid large-scale data capture, coupled with powerful data management platforms for rapid analysis and monitoring are transforming the farming and companion animal industries. This more informed approach to animal health and disease prevention is facilitating improved process management, thereby enhancing yields, overall efficiency and sustainability while complementing the portfolio of veterinary pharmaceuticals and vaccines at Merck Animal Health.
Vishal Singh, co-founder and CEO, Quantified Ag, said, "We believe that Merck Animal Health is the right company, ideally positioned to keep developing our products in a sustainable manner. We've enjoyed a collaborative partnership during the past few years and are pleased with this next step."