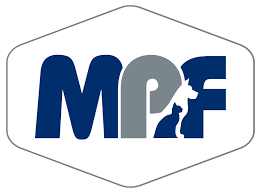 August 16, 2022
Midwestern Pet Foods' Earthborn Holistic EarthBars and New Bison Recipes Will Debut at SuperZoo 2022
Midwestern Pet Foods' all-new Earthborn Holistic EarthBars will debut at SuperZoo 2022. Earthborn Holistic EarthBars are crunchy, natural treats for dogs that are packed with turkey protein, barley, pumpkin, oatmeal and sweet potatoes. Available in a 10 oz. and 2 lb. pouch with a mini and medium size biscuit, each bar is infused with savory bone broth and are great tasting and nutritious. Through the How2Recyle partnership, packaging can be dropped off at select store drop-off locations to be fully recycled in order to reduce the carbon pawprint.
Venture Smoked Bison and Pumpkin will also be featured at SuperZoo. Superfoods such as pumpkin, butternut squash and flaxseed are paired with smoked bison making this recipe a great source of vitamins, minerals, and antioxidants. Each recipe is carefully crafted in our family-owned USA kitchens. Within Venture Smoked Bison and Pumpkin, 97 percent of the protein comes from animal sources and superfoods making this a true limited ingredient diet. Taurine is enriched in each bite to help support heart health. The ingredients are limited but taste and nutrition are not!
Unrefined Smoked Bison Recipe can be seen for the first time at SuperZoo. This heart healthy recipe is crafted with 5 wholesome ancient grains like quinoa, barley, oatmeal and chia, as well as 14 nutrient-rich superfoods including pumpkin, spinach, and blueberries. Free-range, fresh bison is the first ingredient in this impressive adult dog diet. Unrefined contains only the good stuff and contains no peas, potatoes, lentils, legumes, chicken, beef, by-products, artificial colors, flavors or preservatives.
For more information visit booth 4639 or Earthborn Holistic Pet Food.