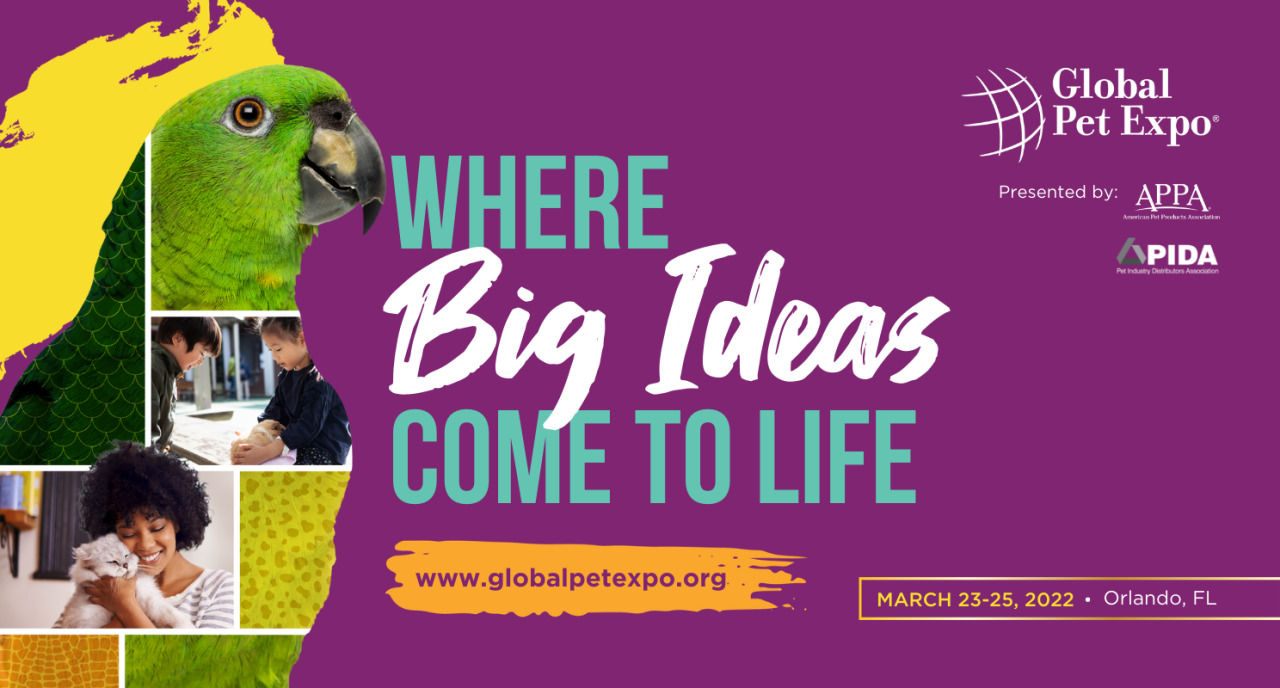 April 8, 2022
More than 12,500 People Attend Global Pet Expo 2022
The 2022 Global Pet Expo, which wrapped up March 25 in Orlando, FL, marks the first time the show has been presented in person in two years, and initial numbers coming from the American Pet Products Association are proving key players across segments in the pet industry were eager to regroup and collaborate on how to best serve the growing numbers of pet owners around the world.
While the APPA announced back in June 2021 that the 2022 event would be in person, continued fluctuations in the transmission of Covid variants rendered a lot of preparation for the event fraught with uncertainty, particularly in the realm of safety. APPA had worked with Epistemix to better access risks and mitigation options. 
According to Chris Bonifati, Director of Attendee Services for the APPA, a total of 12,538 people attended this year's show. 
Other figures: 
Buyers totaled 5,407, down 11 percent from 2020

2,695 booths were operating, representing 722 companies

61 countries were represented

New Product Showcase featured 700 entries (

View this year's winners

) 
Due to the APPA switching both floor plans and registration systems, Bonifati said it was not yet possible to determine how many attendees were first-timers versus returning participants. "We are hoping we can gain this information through our data audit, but that will be coming later this month, so for now, I am unable to offer accurate metrics," Bonifati said.