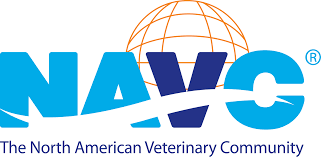 April 17, 2020
NAVC Advocates for One Health Act for Better Response to Future Zoonotic Diseases
The North American Veterinary Community (NAVC) this week launched a grassroots advocacy and awareness campaign to engage veterinary professionals and the broader pet-loving community in support of legislation to better prevent and respond to the spread of zoonotic disease and diseases that arise with our interaction with wildlife like the coronavirus.
The NAVC is utilizing its diverse platform, network and community of more than 500,000 animal health professionals to promote awareness and support for the One Health Act. A key component of NAVC's advocacy and awareness campaign is a podcast with Florida Rep. Ted Yoho, also a veterinarian, who introduced the One Health Act last year along with fellow veterinarian Rep. Kurt Schrader of Oregon. NAVC is also reaching out to its broad network of animal healthcare leaders in pharmaceutical, hospital and clinic management, associations and innovation companies and is activating a grassroots campaign that engages pet owners and pet lovers everywhere to join this effort.
"As veterinarians, we have dealt with the coronavirus for four-to-five decades in cattle, horses, dogs, cats and other animals," said Yoho. "We are always focused and tuned into the prevention side and by being prepared, we can get ahead of the curve, anticipate these diseases and better respond."
The One Health Act requires the Department of Health and Human Services and the Department of Agriculture, in coordination with other specified agencies and departments including the Centers for Disease Control, State Department and Department of Commerce, to create a plan for addressing zoonotic disease outbreaks like coronaviruses. This plan, called the One Health Framework, will outline how agencies share information and engage in fieldwork to help better prevent, prepare for and respond to zoonotic disease outbreaks.
"Zoonotic diseases – or illnesses that spread between animals and humans – can be fatal. We cannot wait for another catastrophic disease such as the coronavirus to come about before taking unified action to prevent and address these illnesses," said NAVC CEO Gene O'Neill. "Human health, animal health and the environment are all interconnected. We need a national framework that interconnects all of our federal agencies and departments to better prepare for, respond to and ultimately prevent the spread of diseases. NAVC is leveraging its platforms and community to support legislation that does just that."
NAVC launched its national advocacy program, "Embrace," in January at its annual Veterinary Meeting and Expo (VMX), the world's largest continuing education conference. Since then NAVC has engaged the veterinary community in support of the Puppies Assisting Wounded Service members Act and with plans to support a National Animal Rescue Day. Earlier this month, NAVC Embrace launched its One Health podcast series with "COVID-19 and the One Health Act."
NAVC encourages the pet community and all members of the public to visit NAVC.com/Embrace to send a message to their elected leaders in Congress in support of the One Health Act.