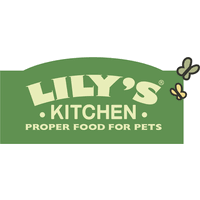 April 2, 2020
Nestlé Acquires UK-based Lily's Kitchen
Nestlé Purina PetCare has acquired natural pet food brand Lily's Kitchen, the UK's leading producer of premium wet and dry natural foods for dogs and cats.
Established 12 years ago in founder Henrietta Morrison's kitchen in London, Lily's Kitchen has become an internationally recognized retail brand offering natural recipes for dogs and cats across 6,000 stores in 30 countries.
Lily's Kitchen recently expanded into the Middle East and Asia and already has a growing presence in France, Spain, Italy, Netherlands, Switzerland and Germany.
Bernard Meunier, CEO, Nestlé Purina PetCare EMENA said, "We very much respect the powerful brand, strong ethical values and impressive sales growth their experienced management team has achieved. Natural foods represents an exciting and rapidly expanding part of the pet care market, and this move reflects our desire to act on consumer trends and invest in high-growth categories. Lily's Kitchen is an excellent fit with our existing brand portfolio, and we look forward to supporting their continued growth with Purina's own world-leading pet care expertise, insight and global resources."
Lily's Kitchen will continue to be run as a stand-alone business from its base in Fitzrovia, London.