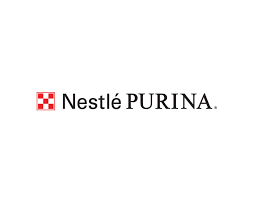 November 19, 2019
Nestlé Purina Opens 21st Factory in US
Nestlé Purina PetCare Company announced the opening of its 21st factory in the US. The factory, located in Hartwell, Ga., will unlock growth potential for the production of Purina brands while making a significant impact on the local economy, according to company officials.
Nestlé Purina invested more than $320 million in the factory, which is Purina's first new factory and largest single investment in a pet care facility during the past two decades in the US, Canada and Latin America. There are approximately 200 employees at the Hartwell facility, and the number will grow to 240 as new lines and other expansions at the site are completed during the next few years.
"I am proud to congratulate Purina on the opening of their 21st US factory," said Georgia Gov. Brian P. Kemp. "As one of the nation's leading pet food companies, Purina's expansion into Hartwell and continued commitment in Fairburn are creating exciting opportunities for hardworking Georgians and their families, and I am grateful for their investment in our state. I am excited to see another member of the Georgia Made family grow their operations, and I have no doubt that our top-notch workforce will ensure Purina's continued success in the years ahead."
By 2018, the initial operations of a distribution center at the site had begun. The company purchased a long-idled textile facility that it set out to completely remake and rebuild with the installation of modern equipment and technology for high-quality production of Purina brands including Fancy Feast, a popular wet cat food brand. This facility's opening marks the first step in launching the Hartwell factory's production and continuing to evolve the facility's capabilities.
"Nestlé Purina is focused on delivering world-class products and is one of our key growth pillars for Nestlé," said Laurent Freixe, Nestlé CEO for the Americas. "Purina is in a position of strength for ling-term sustainable growth and this investment in Hartwell demonstrates Nestlé's commitment to continually innovate and shape the future of pet care."
Purina has made major investments in Hartwell to ensure the company is producing healthy and high-quality products while protecting the environment. The Hartwell factory is using innovative water conservation and treatment methods and aims to be powered by 100 percent renewable energy in the near future and currently sends zero for disposal to traditional landfills, instead utilizing composting, recycling and energy recovery.
Purina's investment in Hartwell also makes a significant contribution to the local economy and community. Purina has engaged with the community since work began in early 2018 by actively supporting local pet shelters and rescues, education, civic causes and hunger relief.