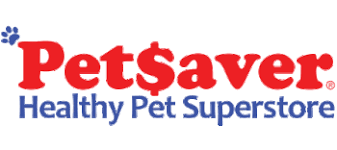 February 13, 2020
New York's PetSaver Healthy Pet Superstores Rebranded to Pet Supplies Plus
The six PetSaver Healthy Pet Superstores – all based in New York – are undergoing a rebranding and joining the Pet Supplies Plus banner, which is currently the fourth largest pet retailer in the industry.
Founder Russ Herman has operated the PetSaver Healthy Pet Superstores in the area for the past 26 years and plans to build one additional new store in Webster, NY, while the other six stores are being converted to the new brand. The effort is expected to be complete by May.
As part of the conversion, the new stores will offer amenities such as full-service grooming services, self-pet wash stations, knowledgeable pet care team members and carry-out service in which team members carry heavy items to neighbors' cars.
The new Pet Supplies Plus stores opening in the area include: 
Webster, NY – 980 Ridge Rd., Webster, NY, opened in January

Brighton, NY – 2947 Monroe Ave., Brighton, NY, opening in February

Baytowne, NY – 1900 Empire Blvd., Ste. 140, Webster, NY, opening in February

Victor, NY – 48 Square Dr., Victor, NY, opening in March

Williamsville, NY – 5397 Sheridan Dr., Williamsville, NY, opening in April

Orchard Park, NY – 3213 Southwestern Blvd., Orchard Park, NY, opening in May

Greece, NY – 1596 Ridge Rd. W., Greece, NY, opening in May
"Making the conversion to Pet Supplies Plus will allow me to help more needs of every neighbor, and I'll be able to provide more products at a better price," said Herman. "Pet Supplies Plus provides a strong operational foundation, and I'm confident the community will love the new stores and all the amenities we will offer throughout western New York, while still delivering the great services the community expects from my team members."
Each Pet Supplies Plus store will be hosting a grand opening to celebrate the conversions and opening. Details can be found online at www.petsuppliesplus.com or through following each store's Facebook page.