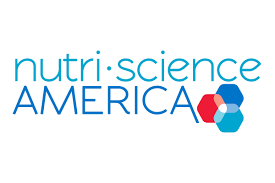 March 30, 2020
Nutri-Science America Ramps Up Production of Verigen Vitamin Premix
In light of the continuing global pandemic, Nutri-Science America is increasing the production of its VeriGEN brand vitamin premix in anticipation of rising consumer concerns about the country of origin sourcing of their own foods, as well as those they feed their pets. VeriGEN is a complete "next generation" vitamin premix, which is independently verified to be 100 percent free of Chinese ingredients.
VeriGEN is exclusively available from Nutri-Science America, a custom ingredient supplier specializing in pet nutrition that is headquartered in Florida. The company has recently stepped up procurement, lab analysis and processing operations at their Paw Paw, Michigan production plant. According to Dr. Sebastian Gauza, President of Nutri-Science America, "With this scale-up in production, we are prepared to help ensure everyone's health and safety in these troubled times." 
VeriGEN is the latest creation of Dr. Gauza, an organic chemistry and materials science specialist who holds several patents and is the author of more than 100 peer-reviewed research reports. Dr. Gauza leads an experienced research and development team that is adept at creating proprietary vitamin premix blends exclusively for pet products. 
Every ingredient that goes into VeriGEN is prepared by European suppliers operating certified human food or pharmaceutical grade facilities and is GMO free. All incoming and outgoing materials are rigorously tested to ensure that contaminants such as heavy metals, yeast, mold or E. coli do not enter the food chain. To ensure safety, potency and consistency, advanced testing methods, including MSD and ICP spectroscopy and gas and liquid chromatography, are employed.
Pet food manufacturers and marketers interested in learning more about VeriGEN complete vitamin premixes can contact Steve Washburn, Technical Sales & Customer Service Manager at (407) 416-5820 or customerservice@nutriscienceamerica.com.