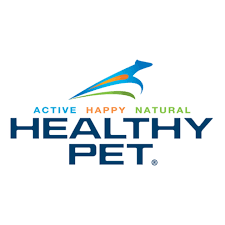 April 14, 2020
ökocat Announces Expansion with PetSmart and Petco
Cat parents looking to leave old school clay and chemicals in the dust will now be able to find an expanded offering of ökocat. Recently, ökocat, the next generation of plant-based cat litter was announced to be available in more PetSmart and Petco locations across the US and Canada.
ökocat announced today that the brand is growing its PetSmart distribution to nearly 1,300 stores in the US and more than 140 stores in Canada. In addition to continuing to sell both ökocat Original and Super Soft litter, PetSmart will now also be adding Less Mess, low tracking mini-pellet litter.
"Our Less Mess clumping litter consists of dense mini-pellets that are soft on paws, but less likely to track. It stays in the litter box, so it's great for the over-zealous digger or long hair cats," said Leslie Ellis, Communications Manager at ökocat. "During the past year, we've had great success with both the original and super soft in PetSmart stores, so we're looking forward providing cat owners with even more options."
Along with product expansion at PetSmart, ökocat is also introducing two new exclusive litters to nearly 1,200 Petco stores across the US This expansion includes the introduction of a new litter, Low Tracking mini-pellets and the addition of a new size, large Featherweight litter, previously only sold in medium.
This expansion comes after ökocat revealed a packaging refresh earlier in 2020 focusing on their commitment to helping cat parents achieve a healthier clean™. Unlike traditional clay litter, ökocat has no toxic additives, synthetic chemicals, fragrance, dyes or GMOs and is made from sustainably sourced, responsibly rescued natural fiber that's completely biodegradable and flushable.
"ökocat litter is better for our cats, our homes and our planet," said Ellis. "We're excited about this expansion because it gives us the opportunity to help even more cat parents make cleaner, healthier choices for their cat, family and home."
For more information about ökocat, to purchase online, or find a PetSmart or Petco retail location that sells ökocat near you, please visit healthy-pet.com/okocat.