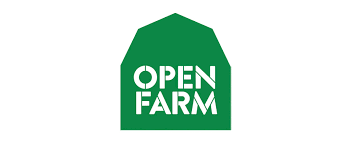 January 30, 2023
Open Farm Names Mona Kennedy as CFO
Pet food company Open Farm has announced the appointment of Mona Kennedy as the company's Chief Financial Officer. Kennedy will take on this critical role in supporting Open Farm's rapid growth trajectory, assuming leadership of the company's finance, legal and information technology functions while supporting organizational strategy.
"Mona brings a wealth of experience and knowledge with more than two decades of finance and corporate strategy experience to Open Farm," said Open Farm CEO Isaac Langleben. "She has a proven track record for delivering business results while scaling for growth and increasing profitability. Her financial and strategic leadership will ensure Open Farm is set up for success as we aim to reach more pet parents with new solutions and that support our mission."
Kennedy comes to Open Farm from Roots Corporation, where she served as CFO since 2020. As CFO, she successfully delivered strong financial results, including expansion in gross margin and improved operating profitability at the close of fiscal 2021. She also served as Vice President of Finance at Indigo, where she was responsible for external reporting, capital investment, accounting, tax and internal audit. Prior to her role at Indigo, Kennedy held financial and strategic leadership roles with Maple Leaf Foods and Bombardier Aerospace.
A pet enthusiast herself, Kennedy said, "Isaac, Jacqueline and the whole Open Farm team are bringing the most premium, traceable, ethical and sustainable pet food to pet parents like me. I believe the market opportunity for these products is tremendous, as is the opportunity to raise the bar in terms of industry practices. I am thrilled to join the Open Farm team at this important chapter in their growth story and am looking forward to helping establish the company as the global leader in the premium pet food space."