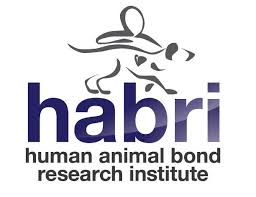 April 21, 2020
Pet-Centric Non-Profits HABRI and GAPFA Share Data on Benefits of Pet Ownership
The Human Animal Bond Research Institute (HABRI) based in Washington, D.C. and the Global Alliance of Pet Food Associations (GAPFA) based in Brussels, Belgium, are teaming up to help amplify and promote the global science and research insights behind the benefits of living with pets against the backdrop of the COVID-19 crisis.
As millions of pet owners around the world are staying at home during the pandemic, many are discovering the benefits of sharing more time with their pets. Research into simple acts like walking a dog or petting a cat continues to demonstrate what many pet owners around the planet have long understood: spending time with pets can provide a wide range of benefits to people, from improved mood and reduced stress, to decreased loneliness and even lower blood pressure.
The non-profits HABRI and GAPFA are working together to promote their online libraries of scientific research. Both organizations and their members have spent years aggregating scientific knowledge and information examining how pets and people are beneficial for each other. These learnings span many age groups, cultures and geographies and are posted on their respective websites, http://www.habri.org and http://www.gapfa.org.
"Pets make our lives better in so many ways, and this is true anywhere around the world," said GAPFA President David Corley. "Pets give so much to us, and it is our responsibility to ensure we are providing the best nutrition to enable them to be at their best. GAPFA represents 13 national and regional pet food industry associations and three international pet food manufacturers, and we are pleased to join with HABRI to highlight the special companionship and significant health benefits that pets bring to our lives, especially in times like these."
"As people practice social distancing and stay home, they are increasingly turning to pets for comfort, joy and companionship," said Steve Feldman, Executive Director of HABRI. "HABRI is proud to partner with GAPFA during these unprecedented times to underscore the scientific research that supports the essential nature of healthy pets in our lives and the bonds we share with our pets."
Examples of key research findings include:
People who share their home with a pet may have a healthier response to stress, including lower blood pressure.
Pet ownership can have a positive impact on social and emotional development in children. Results of a study comparing elementary school children with or without pets in the home in Croatia found that children who reported greater attachment to pets showed significantly higher scores on empathy and prosocial orientation measures than non-owners and children who reported lower levels of pet attachment.
In older adults, the role of pet ownership may provide a sense of purpose and meaning, reducing loneliness and increasing socialization. These benefits may also increase resilience in older adults against mental health disorders, which may positively influence their mental health outcomes.
Pet ownership is linked to increased physical activity. In a Japanese study comparing physical activity in pet owners and non-pet owners, dog owners had higher physical activity levels than owners of other kinds of pets and those without pets, indicating that dog ownership may play a major role in promoting physical activity.
For the full library of resources and facts about the important ways pets help improve lives, visit http://www.habri.org and http://www.gapfa.org.