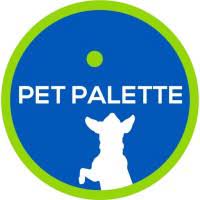 March 14, 2022
Pet Palette Distribution Adds Haute Diggity Dog Brand to Toys Category Assortment
Pet Palette Distribution, a Maryland-based leading national distributor of premium pet products, has partnered with Haute Diggity Dog, a manufacturer of high-quality celebration, designer and parody dog toys and feeding accessories to begin distributing more than 100 of its best-selling SKUs. The new partnership and product offerings will debut at the Pet Palette Distribution Global Pet Expo Booth #261. The brand will also be featured in the distributor's upcoming 2022 holiday assortments.
"We are excited and honored to be working with Pet Palette Distribution," said Bruce Haas, Owner of Haute Diggity Dog. "I feel that they have a similar outlook on providing excellent customer service and fostering the success of the independent pet retailer with exciting new products."
Haute Diggity Dog launched in 2004 as the original parody, plush dog toy company and currently has several best-selling lines including the popular Starbarks, Chewy Vuiton, White Paw and LickCroix Barkling Water collections. Designer placemats and feeding bowl sets will also be available through Pet Palette Distribution.
"Our team has been so impressed with the attention to detail and quality craftsmanship that is apparent in all of Haute Diggity Dog's products," said Ron Metzger, Pet Palette Distribution CEO. "We're confident that our customers are going to love them as much as we do, if they don't already."