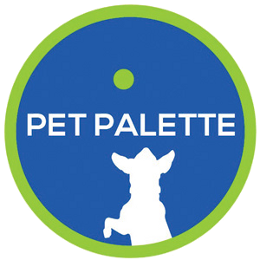 February 8, 2023
Pet Palette Distribution Announces Partnership with BARK
Pet Palette Distribution, a Maryland-based national distributor of premium pet products, has recently formed a partnership with BARK, a leading omnichannel brand for dogs with products spanning toys, treats, food and dental. The distributor will be carrying more than 60 of the brand's best-selling toys, as well as a rotation of seasonal items throughout the year
"We are excited to launch this new partnership with Pet Palette Distribution," said Rick Sargente, BARK VP of Sales. "It will allow us to better support the independent pet channel and bring our products to a new landscape of customers."
Launched in 2011, BARK is a dog-centric company that is dedicated to creating innovative products that dogs and their people will love. The company has a unique data-driven understanding in developing its products that result in a wide variety of playstyle-specific toys. The colorful and imaginative themes allow dog parents to share fun life experiences with their pet, from camping to parties and more.
"BARK has an impressive catalog of durable and engaging dog toys," said Ron Metzger, Pet Palette Distribution CEO. "As a brand that is recognized for its creative designs, we're confident that our customers will love their products as much as we do."
Pet Palette Distribution is an independent retailer-focused wholesale distributor, offering low minimums, fast nationwide shipping and top-notch customer care to the contiguous United States.