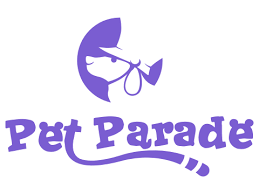 November 18, 2019
Pet Parade App to Showcase Stella & Chewy's Pet Food in New Partnership
The makers of the mobile app, Pet Parade, announced the social media platform for pet owners will now feature Stella & Chewy's' premium pet foods.
This marks the 50th brand partnership for Good Boy Studios (GBS), a global, venture-backed technology company focused on the pet industry.
The Pet Parade app will showcase Stella & Chewy's' products to millions of millennial pet owners nationwide with engaging games, contests and more. This proven system has garnered more than 36 million impressions a month to a specifically targeted and highly engaged audience, connecting pet brands and retailers to prospective new consumers. Recognizing pet-industry market shifts, GBS is collaborating extensively with other leading pet brands, such as Earth Animal, Charlee Bear and Health Extension.
"Since our debut, a lot of hard work, collaboration and teamwork have brought us to this momentous occasion," said Viva Chu, CEO and co-founder of Good Boy Studios. "Our vision is to connect millennial shoppers with brands they love, like Stella & Chewy's, in a fun and engaging way. With the success we've had so far, we're optimistic and eager for what future connections we can make as the pet industry continues to grow and evolve."
The Pet Parade platform is specially designed for pet brands, retailers and service providers to drive brand awareness, as well as online and in-store traffic, using its omni-channel advertising solution and Pet Parade mobile app.