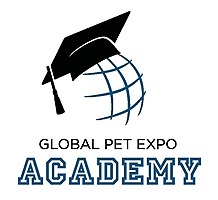 March 24, 2020
Pet Store Pro and Global Pet Expo Launch Webinar During COVID-19 Pandemic
Pet Store Pro and Global Pet Expo are offering a webinar to help support pet businesses during these unprecedented times. The webinar is focusing on tips, tactics and strategies for managing day-to-day business.
According to officials, by attending this critical webinar, many can learn how to do business out the 'back door' of stores. The webinar is focusing on teaching tips that can be shared with customers to be the store that delivers calm in a stressful time:
Learn to create marketing messages for current customers geared toward education, information and entertainment in the time of COVID-19

Learn to create marketing messages to reach out to new customers

Obtain a step-by-step approach to create a social selling marketing program to sell directly to customers

Learn operational tips to enhance direct selling in the time of 'social distancing'

Learn about curbside pickup, free delivery, direct shipping, dog food truck, personal shopping options, virtual payment terminal options—by phone, tablet, etc.
The webinar will include Global Pet Expo's Lynn Switanowski, Creative Business Consulting Group. The webinar will take place on March 26, 2020 at 8 am to 9 am PST. For more information on registering, click here.