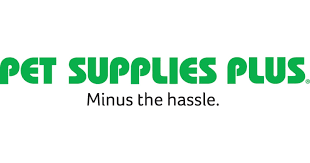 April 13, 2020
Pet Supplies Plus Offers Free 2-Hour Curbside Pickup in Response to Surge in Pet Fostering and Adoptions
Pet Supplies Plus is responding to the high demand for pet supplies given the significant increase in the number of people fostering and adopting pets during the COVID-19 pandemic by offering free 2-hour curbside pickup.
The service is available at more than 490 Pet Supplies Plus stores in 34 states nationwide. Pet parents can simply order online and drive to their nearest location, where a team member will bring the items to their vehicle.
In addition, more than 200 Pet Supplies Plus stores are offering delivery services, bringing pet food and supplies directly to homes during the pandemic and moving forward.
The curbside pickup and delivery services are necessary safety precautions during the pandemic, especially given the increase in pet fostering and adoptions.
"Pets can help combat loneliness and provide a great source of comfort during stressful times," said Chris Rowland, CEO of Pet Supplies Plus. "That's one reason for the increase in adoptions and fostering. Sheltering-in-place has also given people the opportunity to be at home throughout the day to devote time and attention to caring for a pet. We're glad we are able to provide a safe way for pet parents to obtain the food and supplies they need to take care of their new family members."
With curbside pickup in place at all Pet Supplies Plus locations, pet parents can easily pick up all the products they need while practicing safe social distancing.
To place an order for curbside pickup or to see whether your local Pet Supplies Plus store offers a delivery option, please visit https://www.petsuppliesplus.com/.