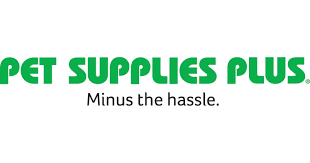 January 21, 2022
Pet Supplies Plus Ranks No. 20 on Entrepreneur Magazine's Franchise 500 List
Pet Supplies Plus, with more than 600 stores in 38 states, has ranked No. 20 on Entrepreneur Magazine's 2022 Franchise 500 list.
The ranking evaluates from the following five key factors: the size and growth of the company, costs and fees, support, brand strength and financial strength and stability. Each eligible franchisor was scored based on more than 150 data points and those with the highest cumulative scores became the Franchise 500.
Pet Supplies Plus remains No. 1 in the pet category for the eighth-consecutive year. This annual recognition follows one of the strongest development years to date with 118 new store agreements signed.
As many industries continue to weather obstacles, the pet retail category leader experienced its best year yet, cutting 85 grand opening ribbons, including its 600th store opening in 2021. Even with supply chain challenges becoming the norm for countless businesses, Pet Supplies Plus has been able to limit disruption for neighbors with access to multiple distribution centers and offering a mix of specialty foods, natural and organic options.
"We have seen a significant spike in interest and deals since the beginning of the pandemic. From our existing owners who are developing additional locations to new franchisees who want to be a part of the year-over-year growth of the pet category," said CEO Chris Rowland. "The love for pets will continue to drive the need for a neighborhood pet store, full of quality products and well-versed team members who are ready to assist."