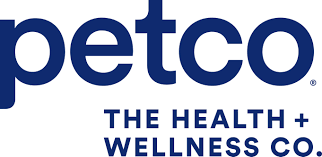 March 4, 2022
Petco Advances Veterinary and Services Focus with Purchase of Remaining Stake in Joint Venture with Thrive Pet Healthcare
As part of Petco Health and Wellness Company, Inc.'s ongoing commitment to offer pet parents a one-stop solution to convenient, affordable, high-quality pet care, today, Petco and Thrive Pet Healthcare announced Petco has entered into a definitive agreement to purchase Thrive Pet Healthcare's 50 percent stake in the parties' pet hospital joint venture which currently operates nearly 100 full-service veterinary hospitals in Petco pet care centers across 14 U.S. states, under the THRIVE brand.
Petco and Thrive Pet Healthcare formed a strategic joint venture in May 2017 to meet all pet needs under one roof. Together, they launched full-service veterinary hospitals in Petco pet care centers that deliver high-quality veterinary services to pets and their parents in a convenient setting.
In connection with the transaction, Petco will offer more than 800 veterinary care professionals the opportunity to join its network of more than 27,000 pet-loving Petco partners (employees) committed to helping pets lead full, rewarding lives. Additionally, Petco will transition the nearly 100 THRIVE locations to its Vetco Total Care hospital branding, offering a consolidated brand experience to customers of their full-service veterinary hospitals across the Petco pet care center network.
"On behalf of everyone at Petco, I want to thank Thrive for partnering with us over the past four years to build a great business that is making a difference in the lives of pets every day," said Petco CEO, Ron Coughlin. "As we continue delivering on Petco's mission to improve lives, executing on one of the fastest veterinary expansions in history is enabling us to help keep more pets healthy, welcome new veterinary professionals into our family, drive additional pet care center traffic and deliver tremendous shareholder value."
"We are incredibly grateful for our team members' contributions to the health and wellbeing of the pet families we all serve," said Thrive Pet Healthcare Chief Operating Officer, Odis Pirtle. "With demand for high-quality pet care at an all-time high, we see continued growth ahead for Petco and Thrive as we both strive to meet the needs of pets and pet parents independently. Our commitment remains the same – creating a more connected and innovative ecosystem that will continue expanding accessibility to veterinary services and healthcare across primary, acute and specialty care."
"We're thrilled to officially welcome this talented group of veterinary professionals to our Petco family," said Petco Chief Veterinarian, Dr. Whitney Miller, DVM, MBA, DACVPM. "Every day, they provide expert veterinary care to pets and pet parents in our Petco pet care centers. In return, all of us on Petco's leadership team are committed to a seamless transition, as well as fostering an environment where they can continue growing their practices and careers while performing the best medicine possible and supporting their own wellbeing."
The transaction is expected to close in the second quarter of 2022, subject to closing conditions.