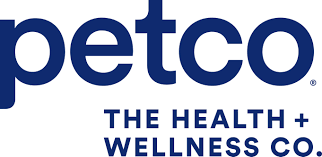 July 22, 2022
Petco Brings New Innovation to its Dog Treat Assortment with CLIF PET Exclusive Collection and Earth Animal No-Hide Chews
Petco Health and Wellness Company recently announced the launch of CLIF PET™, Clif Bar & Company's first-ever line of Plant Based Jerky for dogs, offered at Petco as the exclusive national retailer, as well as Earth Animal® No-Hide® Chews, a leading rawhide alternative. As part of Petco's continued commitment to innovation and sustainability in pet nutrition, these collections are now available at most Petco pet care centers nationally and online here and Petco Earth Animal.
"As an industry leader when it comes to pet nutrition and overall pet health and wellness, we're thrilled to continue expanding Petco's curated dog treats assortment with new offerings from CLIF® and Earth Animal," said Amy College, Petco Chief Merchandising Officer. "The $8 billion dollar dog treat and chew market is growing at an even faster rate than dog food, with more than 75 percent of pet parents feeding treats and chews to their dogs.* Pet parents are increasingly looking for wholesome, eco-friendly and tasty treat options for rewarding desired behaviors and promoting mental stimulation, during a time when we're even more eager to treat our pets and feel closer to them than ever before."
Sharing a similar mission of improving the health and overall lives of both people and pets, Petco is Clif's first, exclusive partner in the company's expansion into pet products. CLIF PET Plant Based Jerky is available in three recipes – Sweet Potato & Blueberry Recipe, Pumpkin & Apple Recipe and Butternut Squash & Cranberry Recipe – in a 5-ounce bag and 12-ounce bag, with prices ranging from $8.99 to $16.99.
The planet-friendly jerky treats are made with plant protein and just seven simple, easy-to-digest ingredients, with no artificial flavors, colors or preservatives. The treats are tender and easy to tear into smaller pieces for positive reinforcement-based training and healthy playtime for mental and physical stimulation. For a limited time, Petco will also offer CLIF BAR® products for people alongside the pet treats in Petco pet care centers to keep both pets and pet parents fueled and ready for every adventure together.
"When preparing to launch CLIF PET, we knew we wanted to work with a retail partner that shares our values and spirit of innovation," said Greg Lok, Head of Incubator, Clif's in-house new ventures group. "Petco's commitment to sustainability and their efforts to prioritize brands that promote wholesome nutrition make this a great fit for us and for pet parents. We couldn't be more excited about expanding the reach of CLIF PET through Petco's channels so dogs everywhere can enjoy the reward of our nutritious, tasty treats."
Additionally, Petco is the latest national brick-and-mortar retailer to offer Earth Animal products. The No-Hide Chews line includes six varieties – chicken, beef, salmon, pork, venison and peanut butter – available in multiple sizes, with prices ranging from $5.99 to $31.99. The products contain six clean ingredients, plus one sustainably sourced protein: humanely raised chicken; humanely raised, grass-fed beef; wild-caught salmon; humanely raised pork; free-range, grass-fed venison; and vegetarian peanut butter. As a healthy and more digestible alternative to traditional rawhide, the No-Hide Chews can offer multiple benefits that include delicious and long-lasting enjoyment, positive mental stimulation, boredom busting and dental health improvement.
"We have been so impressed with the work that Petco has done on behalf of their commitment to pet health and wellness and are really excited to be one of their newest partners supporting their Whole Health philosophy," said Stephie Volo, Earth Animal's Chief Marketing Officer and Chairwoman of the Pet Sustainability Coalition. "Petco and Earth Animal have a shared mission around positively impacting and enhancing quality of life for pets, people and the planet. Our partnership with Petco allows us to further this mission by making our No-Hide Chews more available to pet parents who are looking for and purchasing innovative and sustainable products for their animals."