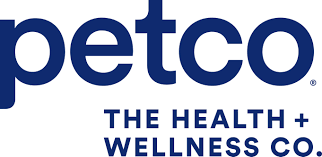 May 9, 2022
Petco, Butterfly Collaborate to Bring Ultrasound Technology to Petco Vet Hospitals
Butterfly Network, Inc., a digital health company transforming care with handheld, whole-body ultrasound and Petco Health and Wellness Company, Inc. , have agreed to deploy Butterfly iQ+ Vet to Petco's growing network of nearly 200 full-service veterinary hospitals at Petco pet care centers.
Butterfly iQ+ Vet, the world's only handheld, single probe, whole-body, multi-species imaging system, is designed to bring valuable clinical insights to veterinarians at the point-of-care, through innovative ultrasound technology made simple with artificial intelligence. Butterfly Network is the first and only US ultrasound imaging provider to collaborate with the health and wellness company for pets.
"As we continue bringing innovative technologies to the full-service veterinary hospitals in Petco pet care centers nationwide, we are thrilled to partner with Butterfly to increase pets' access to high-quality ultrasound imaging," said Petco's Chief Veterinarian, Dr. Whitney Miller. "The single probe, full body technology of the Butterfly iQ+ Vet system will arm our veterinarians with ultrasound imaging that will help speed diagnoses and improve health outcomes, ultimately delivering the best possible care to every pet, as well as the families who love them."
"With the Butterfly iQ+ Vet, seeing is knowing," said Butterfly Network's Chief Strategy & Business Development Officer, Darius Shahida. "Butterfly iQ+ Vet gives practitioners the ability to make more informed, better decisions, earlier in care. Coupled with Petco's pet care expertise, high-quality products and trusted veterinary services, our partnership makes it easier than ever for pet parents to get everything they need – including real-time, high-quality ultrasound information."
Butterfly iQ+ Vet is the second-generation of Butterfly's veterinary ultrasound device and brings sharper imaging, a new procedural guidance tool and hardware improvements that make the solution more powerful, versatile and easy-to-use.
Veterinarians can request more information about Butterfly iQ+ Vet at Butterfly Network. To learn more about Petco's veterinary services, click here.