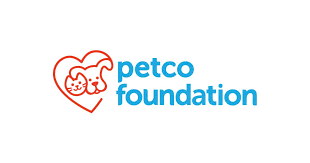 May 5, 2020
Petco Foundation and Victoria Stilwell Positively Honor Unsung Heroes with Lifesaving Grants and Heartwarming Video Series
The Petco Foundation and Victoria Stilwell are honoring five Unsung Heroes across the country for their extraordinary, lifesaving efforts on behalf of animals with a $10,000 grant award for their animal welfare organization. Of the five honorees, one will be awarded the national Unsung Hero award and earn an additional $50,000 from the Petco Foundation to support their lifesaving work. From now through May 15, animal lovers across the nation can watch all Unsung Hero stories and select the national awardee through popular vote at petcofoundation.org/unsunghero.
"There are heroes in every community who dedicate their lives to helping animals and are true lifesaving champions," said Susanne Kogut, president of the Petco Foundation. "Honoring these extraordinary people and telling their stories is our way of saying, 'thank you.' And perhaps these stories will inspire others to be heroes too."
This year's Unsung Heroes include:
The Unsung Hero honorees go above and beyond saving animals. They are local heroes who share the Petco Foundation's goal to create a lifesaving nation and their inspiring stories prove the difference that one person can make towards creating a better world for pets. Victoria Stilwell traveled across the country documenting the incredible work of these heroes in a series of videos that can be viewed at petcofoundation.org/unsunghero.
"Seeing firsthand the incredible work being done by these incredible, yet humble, people in their communities was truly inspiring," said Victoria Stilwell. "It was a tremendous honor capturing on tape the spirit and passion of what they do every day, and I'm very excited for a wider audience to witness their amazing work via the Unsung Heroes video series."
The Petco Foundation is seeking the help of animal lovers across the nation to help select the awardee through popular vote. The heartwarming stories are available to view at petcofoundation.org/unsunghero. Voting will close on May 15.