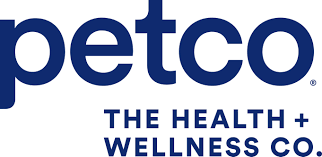 December 1, 2021
Petco Love Celebrates Pet Adoptions by Surprising Animal Welfare Organizations with $1 Million This Holiday
National nonprofit Petco Love kicks off the holiday season with the announcement of $1 million to support animal welfare organizations through its annual Love Stories campaign (formerly Holiday Wishes). With thousands of adopters nationwide sharing stories about how their pets changed their lives, Petco Love and campaign partner, BOBS from Skechers, selected the 100 best stories and will celebrate this holiday season at gatherings in Petco Pet Care Centers across the nation through Dec. 19.
At the events, Petco Love will surprise the pet adoption organization with a grant award of up to $100,000, and the adopter will receive BOBS from Skechers shoes and a Petco shopping spree to spoil their beloved pet(s).
"These Love Stories reflect the importance of pets in our lives. Whether we're in the best or worst of times, the love of pets can change everything," said Petco Love President, Susanne Kogut. "Reading these touching tales strengthens our resolve to create a world where every shelter pet finds a loving family and no pet is unnecessarily euthanized. We are proud to invest $1 million to further empower the lifesaving organizations that work tirelessly to save pet lives and inspire others to adopt pets from their local adoption organization."
According to Petco, 85 million households in the US have pets. The diverse and relatable selection of 100 winning stories reflect the many big and small, simple but profound ways pets make our lives better. Animal lovers can champion pet adoption by voting for their favorite story in the People's Choice Competition. The top five stories with the most votes will earn additional grant funding for animal welfare organizations from $5,000 to $25,000. Voting closes Dec. 15, noon CST. People's Choice winners will be announced before Christmas.
Since 2013, more than 20,000 adopters have shared how their pets have changed their lives in the annual campaign, with Petco Love granting nearly $7 million to the hardworking animal welfare organizations making these adoption matches possible.
Contributors to Petco Love's grants include its philanthropic partner Skechers, which has donated more than $3.9 million through sales of its BOBS from Skechers collection to help the organization save and support more than 800,000 shelter animals in the United States and Canada.
For more on Petco Love's annual Love Stories campaign, click here and join the conversation on social media using #PetcoLoveStories.