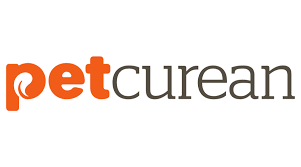 March 23, 2020
Petcurean Donates 270K Pet Meals Across Canada
Against the backdrop of the COVID-19 pandemic, Petcurean, a Canadian premium pet food manufacturer, is donating 270,000 meals of premium quality dog and cat food to support the important work of animal shelters, rescue groups, and homeless shelters that accommodate pets in Manitoba, Ontario and Quebec. Petcurean's donation of food is a step towards helping these groups maintain their operations during this time.
To help raise awareness of the heightened need for help at shelters at this time, since donations are down and most adoptions have been halted, Petcurean's donations are being made in conjunction with National Puppy Day and Cuddly Kitten Day, both of which are marked for today, March 23. 
Petcurean is also encouraging individuals who are able to do so, to contact their local animal rescue group or shelter, to see what kind of help they might need. Though many shelters are closed during this difficult time, many are still accepting donations by appointment, and looking for other types of assistance.
"Since Petcurean was founded more than 20 years ago, our core values have always embraced the importance of giving back to communities, and we champion the critical role that animal shelters and rescue groups play across Canada and around the world," says Christine Mallier, Community Relations Manager, Petcurean. "In making these donations, Petcurean hopes to shine a small spotlight on the deserving cats and dogs in shelters and encourage others to do what they can to help support animal rescue organizations during this extraordinary time."