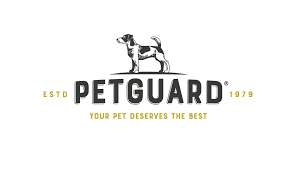 November 19, 2019
PetGuard Partners with Central Pet Distribution, Adds Regional Sales Manager in Expansion Effort
The all-natural pet food brand, PetGuard, announced it is partnering with Central Pet Distribution to help expand its line to independent pet specialty retailers.
Central Pet Distribution is a subsidiary of Central Garden & Pet and is one of the largest wholesale distributors of pet products with facilities spanning the US.
"At PetGuard, we are constantly looking to create a sustainable long-term partnership that would help take our brand to the next level and make our products more widely available to consumers throughout the US," said Tim Siedlaczek, Director of Sales at PetGuard. "PetGuard provides world-class nutrition for pets and Central Pet offers world-class distribution services to match. We're very excited for what's in store."
Siedlaczek also announced that Jim Gallagher has joined the growing PetGuard sales team as Northeast Territory Sales Manager. Gallagher most recently served as East Coast Regional Sales Manager for the Isle of Dogs. Prior to that, he held high-profile sales management positions for Rawz Natural Pet Food and Ziwi Peak.
According to Siedlaczek, "Jim brings with him a wealth of knowledge and experience, and I'm confident that he will add a lot of value to our team."