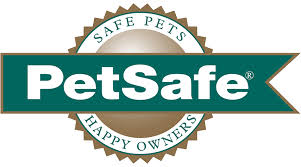 February 25, 2020
PetSafe Introduces the Dancing Dot Laser Cat Toy
PetSafe brand has expanded its electronic cat toys category with the release of the Dancing Dot Laser Cat Toy.
The new product features a "play while you're away" mode, automatically activating three times throughout the day to entertain cats even while owners are busy. Each play session lasts for 15 minutes with a rest mode in between to avoid overstimulation. The toy can be used on flat surfaces such as counters or tables or can hang from a doorknob.
"Expanding our selection of electronic cat toys is another way PetSafe is working to provide solutions to common problems that pet owners experience," says Krista Nixon, toys and behavior category manager for PetSafe brand. "We know pet parents are busy, and this toy provides an interactive way to keep cats physically and mentally stimulated even when owners are not available."
The PetSafe Dancing Dot Laser Cat Toy is equipped with a class 1-type laser and comes with the highest safety rating available for laser toys.
The Dancing Dot Laser Cat Toy is the latest addition to the PetSafe portfolio of electronic cat toys, which also includes the Peek-a-Bird Electronic Cat Toy, Laser Tail Automatic Laser Light, Zoom Rotating Laser Cat Toy and Bolt Laser Cat Toy.