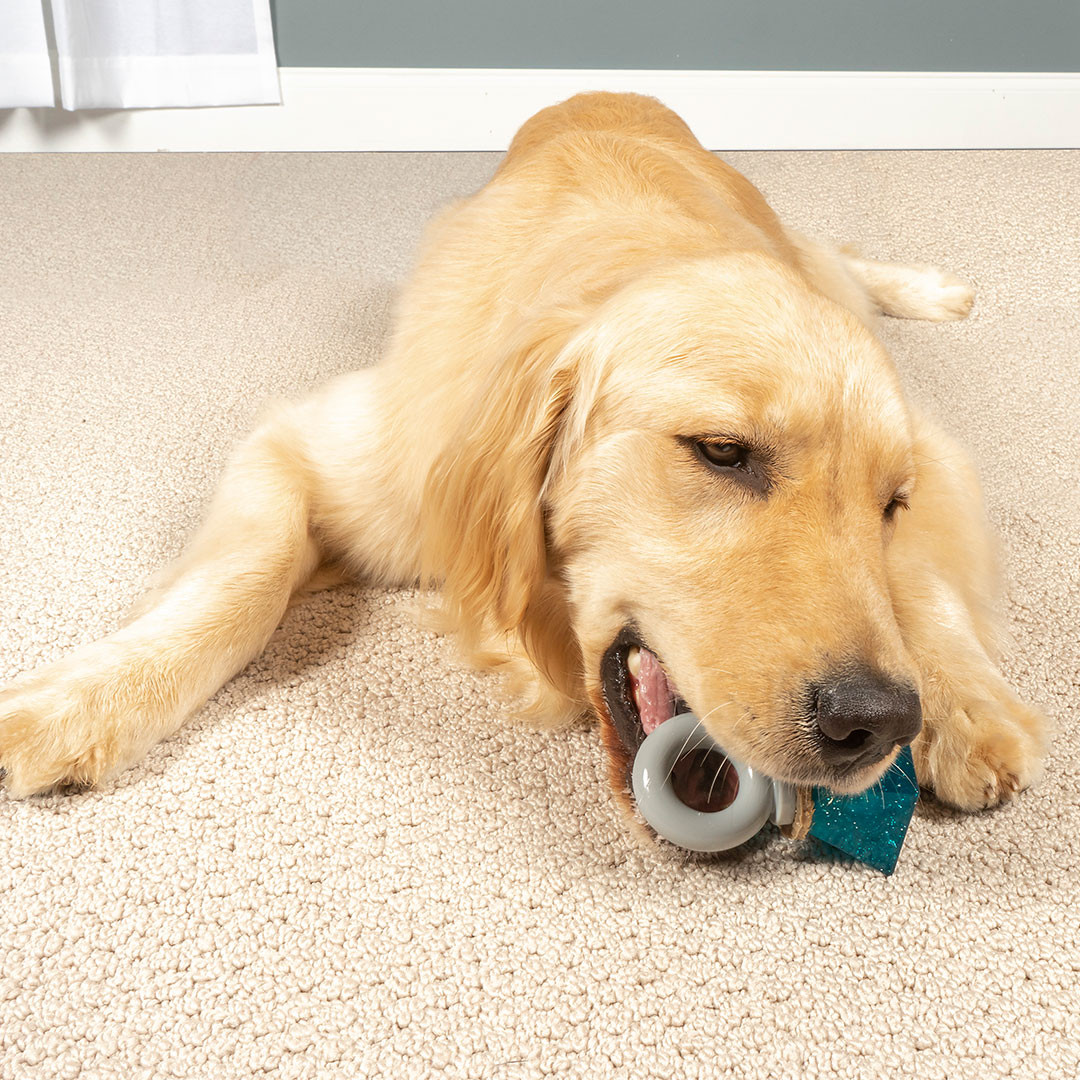 October 18, 2018
PetSafe launches five interactive toys for the Holidays!
Knoxville-based pet product solutions company PetSafe has released five new toys this holiday season that make for durable, fun-filled gifts for pets.
"The new innovative toy designs offer amusement and entertainment while also preventing boredom-induced behavioral issues. We know our customers love seeing their dogs happy and entertained. These toys are sure to bring lots of joy to pet households this holiday season" said Krista Nixon, PetSafe's product manager for toys.
The range of toys include Jewel Pop — a dazzling toy ring made of tough nylon with replaceable naturalrawhide treat rings; Forever Bone — a spin on the classic bone with raised nylon nubs, rubber ridges and a flat design with SnapFit cups that hold two rawhide treat rings.
For pet parents that like toys that they can can stuff with their pet's favorite wet food, broth, peanut butter or yogurt, Petsafe has introduced Freezable Treat Holding Chilly Penguin — a freezable, wobbling pet penguin. The Squeak N' Treat Ninja Star is an extremely durable toy that combines the fun of an inner squeaker with the tasty challenge of two treat dispensers with Treat Meter prongs that randomly distribute treats for longer playtime and the Grip N' Tug toy features a fleece tug that can be replaced with a squeak tug and comes with a covered handle to protect hands while customers play with their dogs.
Toys are available at major pet retailers across the US and on PetSafe's website.