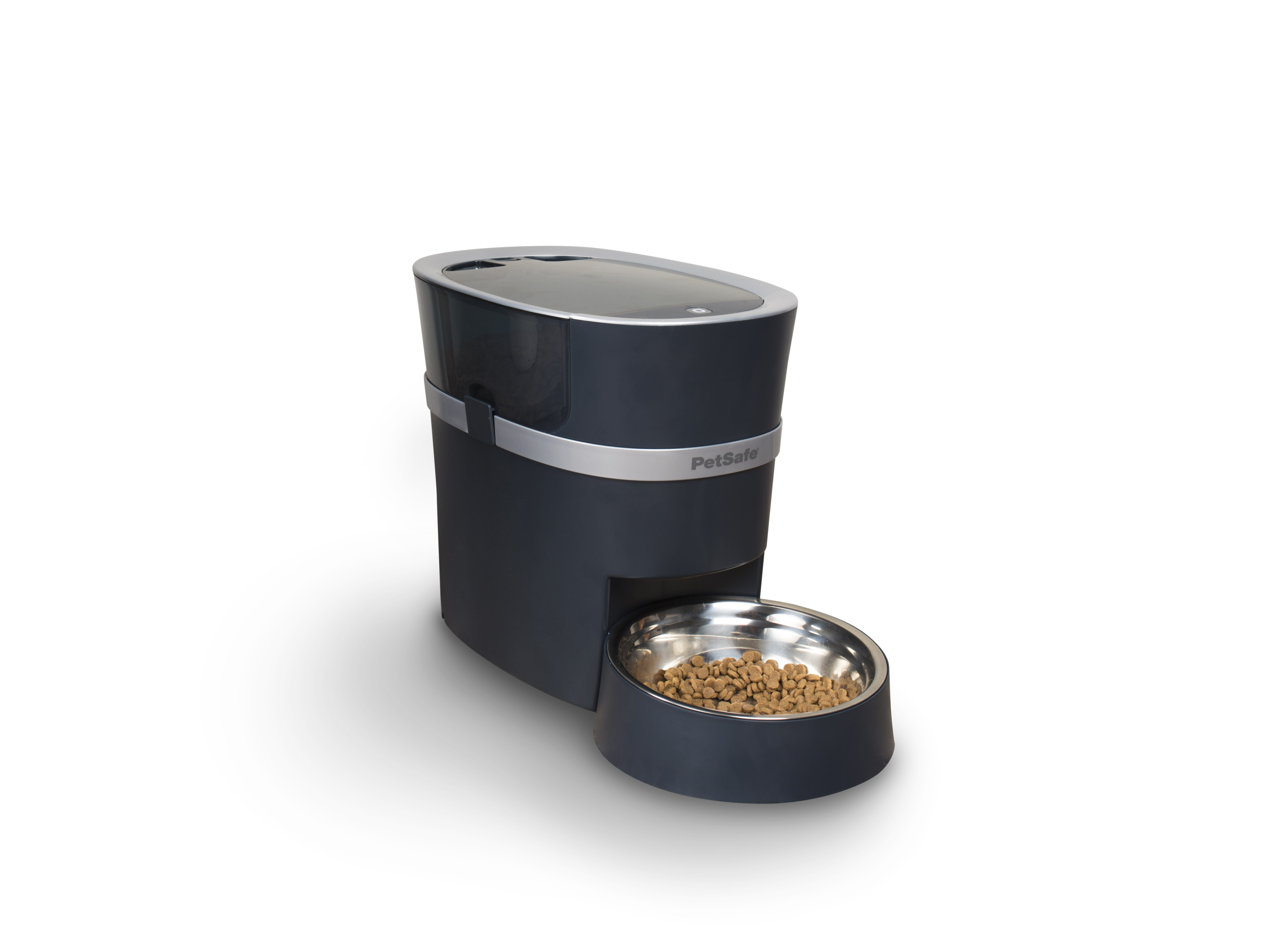 May 22, 2020
PetSafe Smart Feed Automatic Pet Feeder Makes Ellen's List
PetSafe brand, a global leader in pet product solutions, is proud to announce their PetSafe Smart Feed Automatic Pet Feeder was selected as one of 30 favorite products in Ellen's List. In partnership with Walmart, Ellen's List highlights must-have lifestyle products that consumers will find available at the retailer.
The PetSafe Smart Feed is featured amongst an array of lifestyle items, from wellness to toy and pet products. Sarah Beene, PetSafe Category Manager for Water and Feed, says, "The PetSafe team was elated to find that one of our most popular products was featured on Ellen's List. As pet owners return to work or continue to have unpredictable schedules in the coming months, PetSafe Smart Feed can provide the reassurance that their pets will always receive their meals on time."
With the PetSafe Smart Feed pet owners can easily feed their cats and dogs and monitor their pet's meals any time, from anywhere. Pet parents schedule their meals using the Smart Feed app on their Smartphone, which allows them to create a feeding schedule and customize portions. They can also easily feed their pet a surprise snack with a push of the button on the app if they are busy.
The PetSafe Smart Feed Generation 2, released in 2019, also includes new features like low food alerts to smartphones to notify owners when refills are needed. This helps them know when it is time to make a run to the store for more food, ensuring that their pets never miss a meal.
Ellen's List Summer Edition will run during May and June 2020.