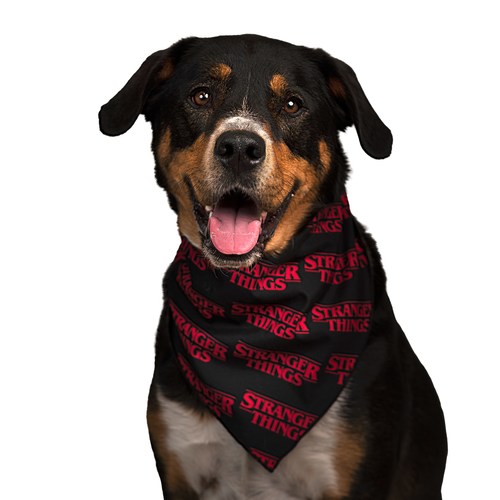 April 27, 2022
PetSmart and Netflix Team Up with Stranger Things Collection
PetSmart is inviting pet parents and their pups to uncover the mystery of the Upside Down with an all-new Stranger Things collection of dog toys, accessories and apparel. Coinciding with the return of the hit Netflix show, the first-ever PetSmart collaboration with Stranger Things is now available on PetSmart.com and is rolling out into stores nationwide. Volume 1 of Stranger Things Season 4 premieres on Netflix May 27, 2022, followed by Volume 2 on July 1, 2022.
"Stranger Things is a worldwide phenomenon, and the team at PetSmart is beyond excited for our partnership with Netflix to bring the fun, mystery and suspense to life for our four-legged friends through this collection," said Kristin Shane, SVP of merchandising for PetSmart. "We know that pet parents love to include their furry family members in every aspect of their lives, including their favorite bingeable shows, and this collection does just that."
The Stranger Things collection includes:
For more information on the exclusive Stranger Things collection available only at PetSmart, including ways to shop, visit PetSmart.com.