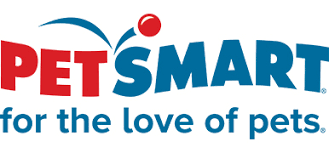 September 16, 2021
PetSmart Launches Omnichannel Partnership with Buy Now, Pay Later Leader Afterpay
PetSmart has announced its partnership with Afterpay, the leader in "Buy Now, Pay Later" payments, to give customers the opportunity to have flexible payment options when shopping both in-store and online.
PetSmart customers using Afterpay can make purchases and pay for them in four interest-free installments, due every two weeks. Customers receive their products upfront just like any other purchase method but have the freedom to pay over time. Afterpay is available for all PetSmart products, as well as Pet Services like grooming, training, day camps and more.
As the largest omnichannel specialty pet retailer, PetSmart is the first company of its kind to offer Afterpay's Buy Now, Pay Later service. Having recently added offerings like curbside pickup and same-day delivery, the addition of Afterpay is part of PetSmart's strategy to give customers more freedom and flexibility when shopping for their pets and ease stress that comes with becoming a new pet owner.
"Afterpay empowers our customers with the financial freedom and flexibility to make purchases at PetSmart quickly and easily – and on their terms," said Will Smith, Senior Vice President and Chief Marketing Officer. "We're excited to provide this innovative program to our customers, whether they're shopping in store or online."
"By joining forces with PetSmart, we are meeting the growing demand of pet ownership by younger generations during what continues to be uncertain times," said Zahir Khoja, General Manager of Afterpay North America. "Starting today, PetSmart customers can budget the costs that come with caring for a pet while avoiding revolving debt and expensive, interest-bearing credit products."
After signing up, customers can use the Afterpay app to shop, manage payments and view reminders. There are no fees if customers pay on time.