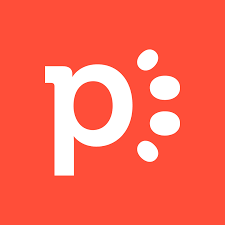 May 20, 2020
Petzey Launches its Network of Virtual Vets, A New Way to Connect the Right Vet to Every Pet
Petzey Technology, Inc., a new pet health and wellness company, announced the launch of the Petzey Network of Virtual Vets. The app, Petzey, provides an affordable, on-demand connection to local veterinary resources and virtual knowledge centers. As a result, any registered Petzey user can instantly engage the nation's most qualified, caring community of veterinary professionals.
Access to veterinary experts has never been more critical than it is right now. For that purpose, medical, technology and industry leaders have united to build and support Petzey's platform, offering national coverage and large-scale support for the company. Petzey is an essential tool for eliminating the uncertainty that many families face when considering the wellness of their pets as the battle against COVID-19 continues.
The Petzey Network of Virtual Vets provides the following benefits to its community:
Affordable access to pet healthcare for pet parents.
Local, on-demand pet care for every situation, from behavior issues to life-threatening conditions.
Proprietary routing technology, PetzeyMatch, that ensures the right vet is connected to every pet.
Real-time virtual health and wellness consultations.
Straightforward, usable interface for pet parents.
Petzey is available as an employee benefit for organizations of all sizes.
"Petzey is a revolutionary new health and wellness company for pets. We're proud to launch our first product, Petzey, a free downloadable app that connects pet parents with the right vet for every pet," said Mike Ortega, Founder and CEO of Petzey. "Our vision of affordable, accessible, on-demand healthcare for pets is incredibly relevant now more than ever."
"The Petzey team is dedicated to creating a more joyful world, and we believe that begins with the health and safety of our families, including pets," said Bob Moran, Chairman at Petzey and former Chairman and CEO of PetSmart, "We are proud to provide a convenient, transformative new approach to veterinary care that will provide an essential service today and going forward."
Interested in joining the Petzey network of veterinary professionals? Click here.
For more information on Petzey's offerings, please visit com.