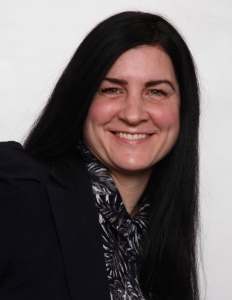 June 23, 2020
PIJAC Canada Welcomes New President and CEO
PIJAC Canada is pleased to announce the appointment of Christine Carrière as the new President and CEO of PIJAC Canada, effective June 29.
Carrière comes to PIJAC Canada after spending more than two decades in the fields of public administration, research and crisis communication. She held the multifaceted role as Director of Emergency Management, Environmental Services and Telecommunications for Bruyère Continuing Care. Carrière is a seasoned leader, having worked with more than 40 teams for one of the largest organizations of its kind in Canada. There she managed a seven-person leadership team and was responsible for 125 union and non-union employees in multiple services and operations functions. In addition to being a strong, team-focused leader, Carrière has a deep passion for animal rights and will be a strong advocate for PIJAC Canada. Her combined experience in the non-profit sector and in community initiatives brings a renewed commitment to strengthen the vibrant and growing pet industry.
"I am thrilled to be joining PIJAC Canada as President and CEO and look forward to getting to know the PIJAC Canada team, our partners, members and the program participants who are essential for our success," said Carrière. "I am honored to lead a respected organization that plays a leadership role in providing critical resources, training and growth opportunities to pet business owners across Canada and in turn, positively impact the lives of pets across the country," she added.
PIJAC Canada's search for a successor centered around candidates with a vision for the future of the rapidly growing association.
"Christine is coming on board as PIJAC Canada embarks on a new strategic plan," said Craig Brummell, Board Chairman and President and CEO of Essex Topcrop Sales Limited. "She will begin collaboration on a long-term vision for continuing the advancement and development of our dynamic pet industry and for the well-being of pets and their families. There are great challenges and opportunities ahead, and we know the experience and leadership that she brings will help PIJAC continue to bring teamwork between all stakeholders of the pet industry."
Carrière is joining the organization during a time of major global change due to the COVID-19 health crisis.
"We have together faced an unprecedented global public health crisis and as a result, the landscape for Canadian non-profit organizations will change rapidly. PIJAC Canada is ready for this next phase. The work of the association at home and around the world will continue to focus on promoting the highest level of pet care, something that has never been more relevant and essential," said Carrière.