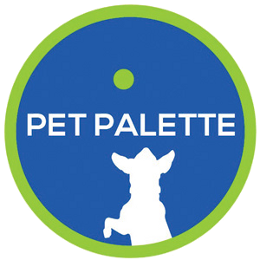 January 24, 2022
Plato Palette Distribution Announces Partnership with Plato Pet Treats
Pet Palette Distribution, a national distributor of premium pet products, has recently formed a partnership with Plato Pet Treats, a manufacturer of high-quality, limited ingredient, air-dried pet treats. Pet Palette Distribution will be carrying just under 60 of the brand's best-selling SKUs, including the award-winning Thinkers and Mini Thinkers Real Sticks, Small Bites, Hunder's Crunch Jerky, Wild Caught Baltic Sprat, Original Real Strips and the popular Alaskan Salmon Oil Recipe kibble topper. The distributor will also be bringing in a rotation of limited-edition recipes to highlight in their seasonal assortments throughout the year.
"We are thrilled to partner with Pet Palette Distribution, they have built an outstanding reputation for service and selection in meeting the needs of the Independent Pet Market," said Aaron Merrell, Plato Pet Treats CEO. "With their fantastic team of experienced pet professionals, they are truly a pleasure to work with. I am confident this will be the beginning of a great partnership."
Plato Pet Treats recipes are made with single source, real meat proteins, limited ingredients and without corn, wheat, soy or artificial flavors. All treats are naturally preserved and air-dried in batches at their family-owned and operated Fresno, CA facility.
"As a brand that's recognized for their intense commitment to producing safe, top-quality treats, Plato Pet Treats is a perfect addition to our growing treat category," said Ron Metzger, Pet Palette Distribution President and COO. "It's been a pleasure to witness their growth during the past 14 years, and we look forward to partnering with them on paving the next 14."