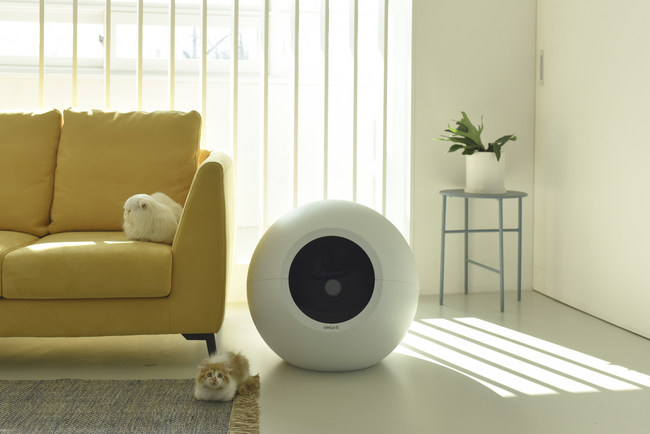 April 28, 2020
Pluto Electronics Introduces Stylish Self-Cleaning Circle Zero Litter Box
Pet-tech company Pluto Electronics is launching a smart, zero-odor, designer litter box: Circle Zero. It is sleek, safe and quiet and can easily blend into any home environment. Its automatic cleaning process and patented scooping technology save time and hassle, plus clean-up is just minutes after the cat leaves.
This button-less designer piece is fully functional right after the user plugs it in and uses the raking and scooping method in a circular motion. The patented scoops are tested to last up to 14,600 cleaning cycles, which is about four years. "Based on our creative and futuristic design that suits a modern lifestyle, we wanted to create a litter box that was both functional and stylish," explains Hae Min Yang, CMO of the company. "The goal was to build a safe and sanitary litter box at an affordable price both benefiting the cat and the owner," he adds.
Feature highlights
Patented scoops for bentonite and tofu litter precisely filter out all clumped waste into a separate disposal bin
Quiet and safe running with inbuilt safety auto-stop motion sensors
Odor-locking waste bin with a special indicator when it's full
Spacious litter chamber
Modern design that fits any interior
Fits cats up to 15 pounds
All parts can be easily disassembled and washed with water
Every Circle Zero package also includes a mugnloo cat health monitor that tracks the cat's visits and routines. It sends alerts of irregularities and possible health concerns to a Smartphone which can be shared with a veterinarian or family and friends.
Any clumpy litter and liners can be used with Circle Zero; there is no need to buy special kinds. It comes with two different kinds of scoops – Bentonite and Tofu Litter. They are both compatible with almost all types of clumping litter. For details, please see the infographic here (also a part of the press kit here).
Crowdfunding on Indiegogo will go live on May 5 to help launch this innovative product.