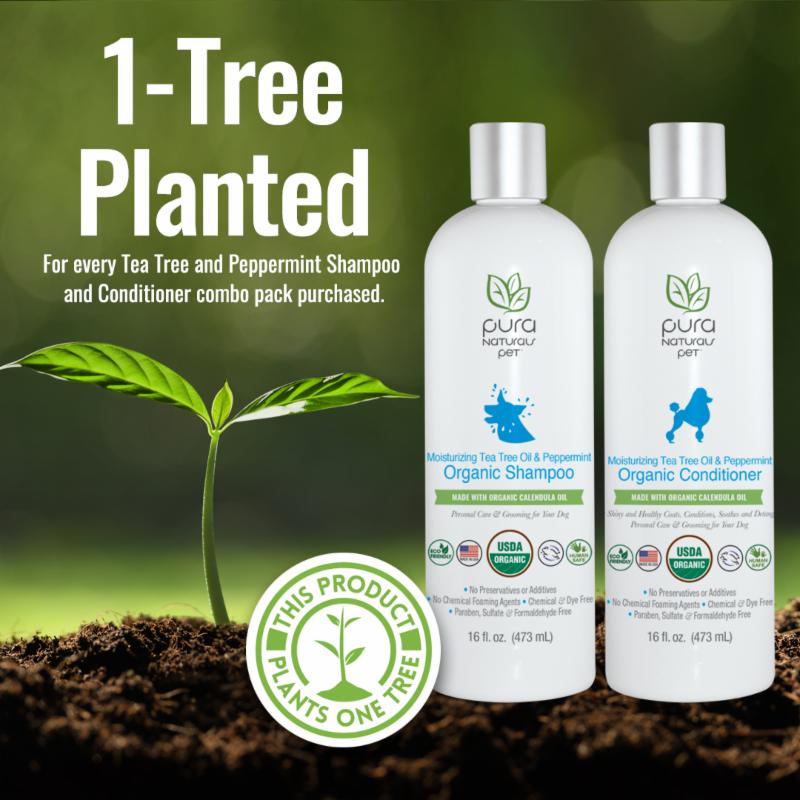 April 22, 2019
Pura Naturals Pet Launches 1-Tree Planted Eco Program For Earth Day
On April 22, 2019 Pura Naturals Pet announced an inaugural 'Team Green' program which furthers their recycling and sustainability endeavors to celebrate Earth Day. This includes a 1-Tree Planted initiative for their USDA Certified Organic Tea Tree & Peppermint Shampoo and Conditioner.
Pura Naturals Pet said it was doing more than replacing office light bulbs and placing an extra recycling bin. "We are champions of organic pet wellness and believe great products can do amazing things. Our award-winning Tea Tree & Peppermint Shampoo and Conditioner not only heal canines' sensitive skin, but now serves as a tool to reverse deforestation and help restore habitats for animals when retailers or consumers purchase this combo pack. We're making an impact to increase corporate social responsibility by planting trees with amazing projects around the world," the company said in a statement.  
Julie Creed, VP of Sales and Marketing said, "Pura Naturals Pet is eco-friendly and looks for unique ways to continually improve our global footprint. Team Green provides the platform to expand our recycling and corporate sustainability efforts. With 1-Tree Planted, it's a multi-faceted approach with specific products which are tethered to planting a tree," Pura Naturals Pet has employees planting trees and doing restoration in specific markets from the boroughs of New York to the beaches along the California Coast. "We are also encouraging our retail customers to purchase our Tea Tree & Peppermint Shampoo and Conditioner combo pack which is earmarked with the 1-Tree Planted logo. Proceeds from the sale of these combo packs will be used to help fund our tree planting initiative," Creed said.  
"From our local parks to national forests, our families, pets and the environment all rely on trees. Our goal is to plant hundreds of trees for future generations in conjunction with the US Forest Service and amazing reforestation partners around the world," added Creed.