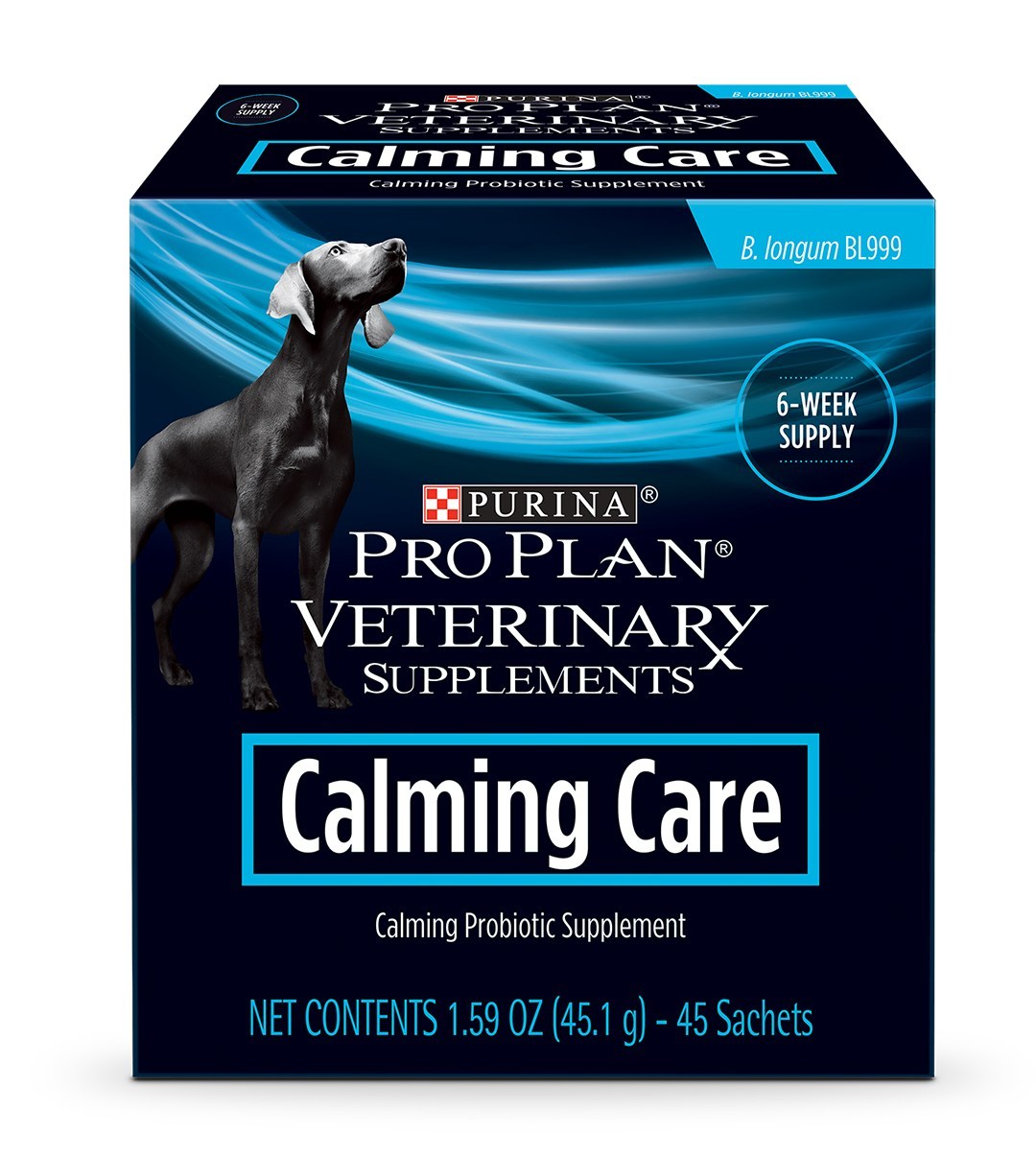 May 22, 2019
Purina Launches Probiotic to Help Dogs Maintain Calm Behavior
On May 22, 2019 Purina Pro Plan Veterinary Supplements introduced Calming Care, a new management option for pet owners whose dogs experience anxious behavior. The probiotic supplement contains a strain of beneficial bacteria shown to help dogs maintain calm behavior. It helps dogs cope with external stressors like separation, unfamiliar visitors, novel sounds or changes in routine and location and maintain positive cardiac activity during stressful events, promoting a positive emotional state.
"It's important to talk to your veterinarian if your dog is displaying undesirable behaviors," said Jason Gagné, DVM, DACVN, Director of Veterinary Technical Communication for Pro Plan Veterinary Diets. "What might be perceived as just a characteristic of a particular breed or part of a dog's personality could really be an anxious behavior that needs attention," Gagné said.
While anxious behaviors in dogs can be present year-round, the summer months often include activities that can exacerbate the issue. "The summer season can be a stressful time of year for dogs. Triggers such as fireworks, thunderstorms, summer travel, house guests and more can take a toll on your pet," said Dr. Kurt Venator, DVM, Chief Veterinary Officer at Purina.