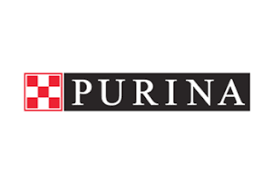 March 4, 2020
Purina Pro Plan Announces Allergen-Reducing Cat Food
Purina Pro Plan is set to introduce Purina Pro Plan LiveClear, the first and only cat food that reduces the allergens in cat hair and dander, this April. When fed daily, LiveClear significantly reduces the allergens in cat hair and dander in as little as three weeks.
Managing cat allergens is a struggle for the one in five adults worldwide who are sensitized to cat allergens.
"Many people think that cat hair is the root of their problem," said Ebenezer Satyaraj, immunologist for Nestlé Purina Research and lead investigator on the research that led to the development of Pro Plan LiveClear, "but it's actually what's on it – the major cat allergen called Fel d 1, a protein that cats produce naturally in their saliva."
All cats produce Fel d 1, regardless of breed, age, hair length, sex or body weight. When cats groom, Fel d 1 gets on the hair and skin through the saliva, and eventually into the environment.
The key ingredient in Pro Plan LiveClear is a specific protein sourced from eggs. When cats eat LiveClear, the protein binds to the Fel d 1 and safely neutralizes it in the cat's mouth. By reducing active Fel d 1 in the cat's saliva, it reduces the allergen that is transferred to the cat's hair and dander when they groom, ultimately reducing the allergen in the environment.
In a published study, feeding Pro Plan LiveClear was shown to reduce the allergens in cat hair and dander by an average of 47 percent, starting in the third week of daily feeding.
"As a cat lover and veterinarian, my focus is on the health and safety of the cats under my care. The beauty of Pro Plan LiveClear is that it reduces cat allergens in cat hair and dander without impacting the physiology of the cat," explained Kurt Venator, Chief Veterinary Officer at Purina. "Because scientists don't know exactly why cats produce Fel d 1, our goal was to neutralize it rather than inhibit its production." A 6-month safety study also showed that the egg product ingredient coating the LiveClear kibble is completely safe for cats to eat. The action happens in the cat's mouth, but once swallowed, the ingredient is digested like any other protein.
Pro Plan LiveClear is not intended to replace other allergen-reduction strategies but, rather, to add another measure that can help reduce the allergen burden in cat households.