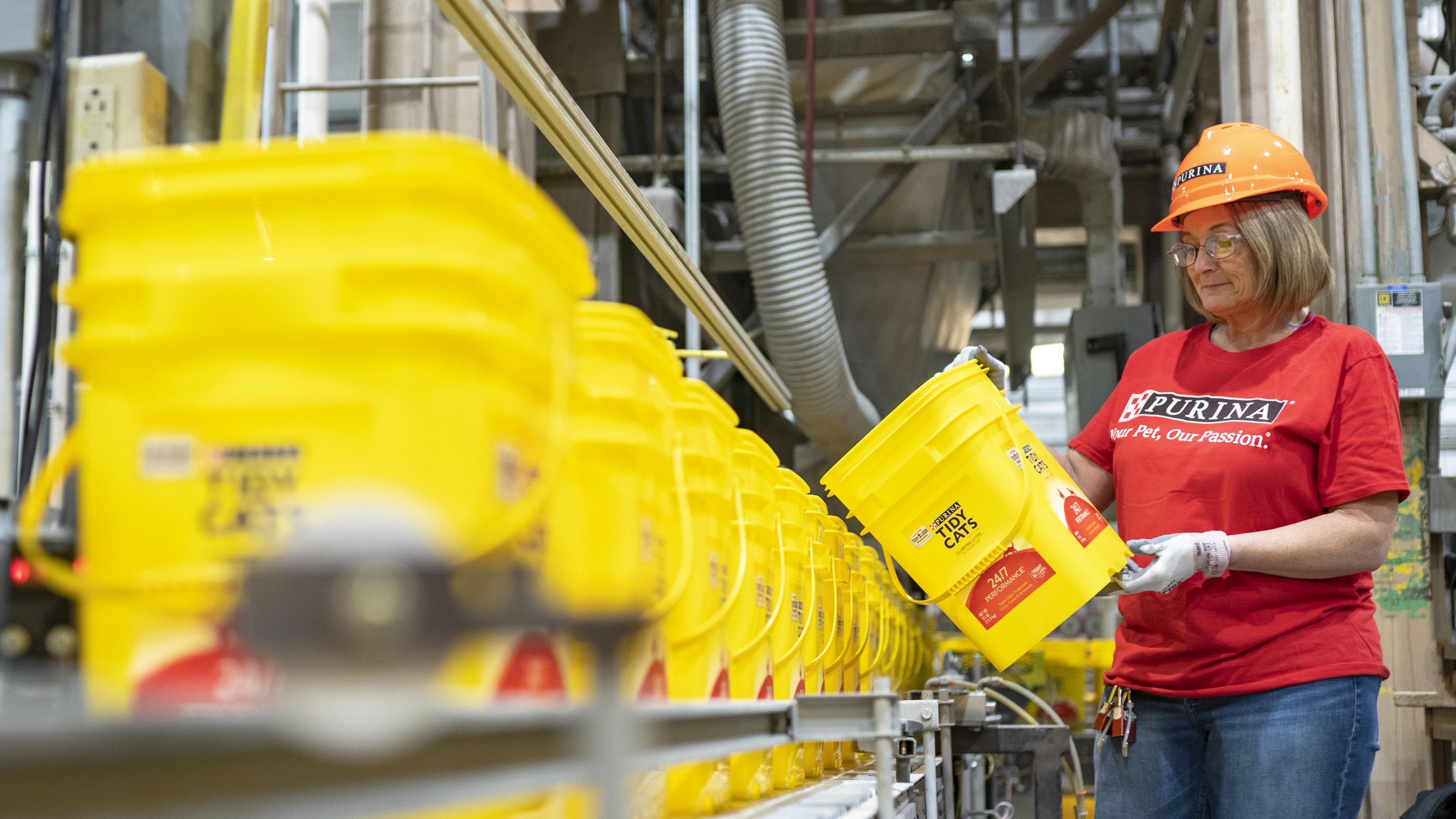 February 21, 2019
Purina to expand Tide Litter production in Bloomfield, Missouri
On Feb. 21, 2019 Nestlé Purina announced plans to expand its Bloomfield factory in Southeast Missouri where it manufactures its Tidy Cats brand of cat litter. The $115 million-investment will allow Purina to meet a growing demand from cat owners. Tidy Cats sales have reported an 18 percent growth rate during the past four years and by 2020, Purina's Bloomfield factory will be able to significantly increase its production of Tidy Cats LightWeight cat litter and Tidy Cats scoop cat litter.
Purina has had a presence in Bloomfield, Missouri since 1976 and employs more than 3,500 people in Missouri. The 500,000-square-foot Bloomfield factory employs more than 340 people. The expansion will add a 110,000-square-foot processing and packaging facility and employ an additional 30 people by mid-2020.
"Purina's job growth in Missouri for 125 years proves the company's commitment to the state and the people who call it home," said Missouri Governor Mike Parson. "Expansions and job growth like this are essential for Missouri moving forward, and we appreciate Purina's significant investment in the state," Parson said.
"Tidy Cats is a significant growth driver for Purina's US business as more and more pet owners demand a trusted, high-performing litter product," said Vicki Felker, VP & GM of Purina's Litter Division. "Purina is proud to produce one of the best performing cat litter brands on the market at our Bloomfield factory. This expansion reflects an investment in our local operations and our commitment to continue delivering innovative and highly effective pet care products for cat owners," Felker said.