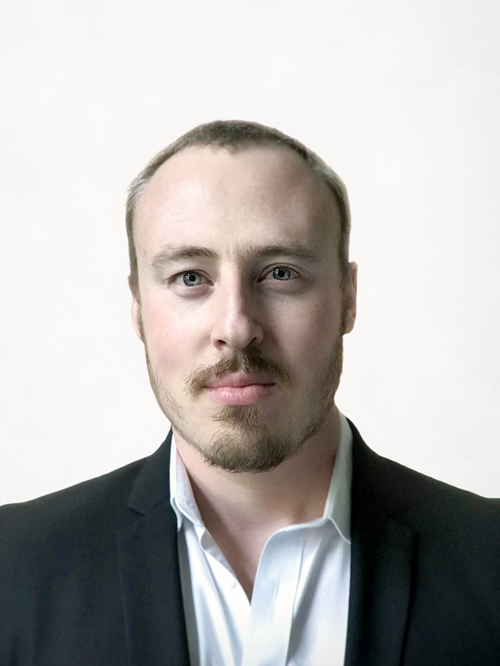 September 11, 2020
Q&A with Warren Rickard from Addiction Foods
What encouraged you to join the pet industry?
I studied fashion in school, and I was originally planning on working in that industry. From there, I came up with an idea for the pet industry when I was in my early 20s. It was an idea for a spray on flavor enhancer for dry dog food because my dog at the time wasn't eating his food. It was more of a 'home cooked' idea of just getting him to eat his food. I had no intention of building a real business out of it. After a year of just kind of selling it to friends and family, I got into a pet store and this made me think maybe I can be in the pet industry. I don't think anyone goes to school to specifically be in the pet industry unless you're a veterinarian. Not many people go to college to sell dog toys—it's not really a defined career if you think about it even though it's such a big industry, and maybe it should be. When I went to my first trade show, SuperZoo, in Las Vegas in 2008, I really liked the people there, and I just felt really connected. I felt like there were younger people in the industry, which presented a lot of opportunities for me since at the time I was 22. I was happy there would be young-minded ideas entering in the industry. It just seemed like a great opportunity, and I have loved dogs and cats my whole life. I just felt getting back to pets and working in the pet industry would be a great fit for me.
How does the overall pet industry compare today to when you joined?
It is a lot more dynamic now. When I first joined, it was quite basic—not too many new ideas. There wasn't a lot of technology, for example, or different types of food products. There wasn't a lot of innovation. But today, there is tons of innovation and a lot more trend thinking. People are on trend with creating foods that are gluten-free, grain-free, etc. There are all these trend-forward thoughts. There is also a lot more technology now. My good friend founded Whistle, which is a FitBit for dogs and that was one of the cool technologies being added. Alongside this there are different treats being added to the market, and a lot more imported products everywhere else. Ten years ago, having a food like ours from New Zealand would be kind of rare, but today there are a few different brands from New Zealand, Australia and Germany. It's evolved and become a lot more global and a lot more dynamic.
Which pet industry trends have caught your attention and how is Addiction Foods addressing them?
We live in a much more global marketplace now. It's not just what you sell here—the whole world is at your fingertips now. We can connect with people over Skype, WhatsApp, Facebook to connect with people in different companies super easily. But that goes for also selling products seeing as how in general, it's a lot easier to sell products globally.
With my first company, I sold a lot of products in Japan, which prepared me to work for Addiction Foods because it's a globally recognized brand, which I like, and we sell many of our products in Japan, Taiwan, Singapore, Australia, New Zealand, USA and Canada. That was one of the things that really attracted me to Addiction Foods is that it's a globally recognized brand.
From a product perspective, one of the trends is that people are craving novel proteins. A lot of my background is in animal health, and I founded an animal drug company a few years back. And there have been a lot of trends for ingredients – including chicken and beef – causing allergies in dogs especially skin and stomach issues. Some of these same protein diets have been included in everything they've eaten for their whole lives and have caused issues. As a result, limited ingredient diets and novel proteins have been trending. That is something that I really liked about Addiction Foods is that we offer a novel protein diet. For example, we offer proteins such as fresh ground brushtail possum, which is a native possum to Australia and New Zealand and is actually an overrun species, so we have a nice feed grid. We also help with the population by making it into food. We have duck, venison, kangaroo and other novel proteins that really set us apart. A lot of these trends are similar to the trends on the human side, which is sourcing. People want to see where their food is coming from on the human and pet side. We source all of our ingredients from New Zealand or Australia and 90 percent comes from New Zealand. We also make it all in our very own manufacturing facility. That was another very strong point for the company of why I wanted to be part of it.
How is the company setting itself apart from competitors within the pet industry?
Addiction Foods sets itself apart since we have that global presence. Even in a crisis like Covid, some companies might have found that pet retail sales have gone down and online has gone up, and they rely solely on the US to fuel their revenue stream. We have 35+ countries we sell in around the world, so, we can diversify our sales stream a bit. The other differentiation from a product perspective is that we have a true vertical manufacturing and supply chain where we can source everything from New Zealand, make everything in our own factory and then we can supply it directly to our own distribution center here in the USA in Seattle, WA. We work with a handful of distributors and chains to provide people food. We are innovators in the sense of holistic foods. There is a category of food called raw dehydrated or air-dried hydrated pet foods, which are basically the most recognizable brand that people associate with such as The Honest Kitchen. But we were actually the purveyors of that back in 2003 on a global scale. We offer a very popular holistic air-dried hydrated food line, which is another differentiation since we have multiple product lines from dried foods to raw dehydrated foods, along with 75+ SKUs over three different brands.
Who has been your biggest advocate and supporter?
I have three people who have been my biggest supporters. One of them is Greg Dorian, who is the founder of a pet food company called New Road Foods in Southern California. He helped me start my first ever pet food business, and he has been a long-time supporter and advocate of me and helped me to get a start in the industry. If it weren't for him, I wouldn't have gotten things off the ground. Another supporter who has been there is Tony de Vos, former CEO of Cardinal Pet, and he really helped me initially and connected me with a lot of people since then. Also, the current CEO of our company, Jerel Kwek. He is a long-time friend, and I have known him from the international pet food space. Kwek brought me into the family business and let me take over the US side of the business, and that was a big thing of trust on his part.