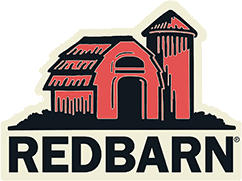 December 19, 2019
Redbarn Pet Products Releases New Beef Cheek Rolls and Springs
A leading manufacturer of premium pet food, treats and chews Redbarn Pet Products, recently launched three new treats for dogs: Beef Cheek Springs, Beef Cheek Rolls and Glazed Beef Cheek Rolls. These springs and rolls made from thick, premium beef cheek are a single and limited ingredient treat with zero fillers or artificial ingredients.
Redbarn's 100 percent natural Beef Cheek collection is made from soft yet thick cow cheeks. This quality ingredient is highly palatable and long-lasting, which helps keep dogs busy throughout the day while the mechanical act of chewing helps support their overall dental health.
The unique shape of the Beef Cheek Spring helps mentally stimulate dogs for longer periods of time as they figure out the best way to chow down. Offering similar benefits, the Glazed Beef Cheek Rolls are coated in a savory chicken and carrot glaze.
"At Redbarn, we know every dog is different. To keep all puppy palates in mind, we provide a variety of different chews for every type of dog," said Jeff Baikie, co-founder of Redbarn Pet Products. "Our Beef Check collection is no exception and we feel great about the variety of products our team was able to create."