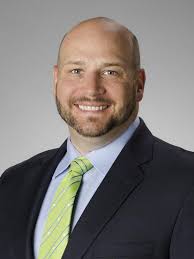 January 10, 2019
Richard Maltsbarger appointed as president and CEO at Pet Retail Brands
In November 2018, Richard Maltsbarger took on the role of president and CEO of Pet Retail Brands from Thomas McNeely. McNeely has been president and CEO of Pet Retail Brands since the company's formation in 2016 and was CEO of Pet Valu since August 2009. He currently retains the position of Chairman of the Board of Pet Retail Brands.
Before taking on his current role at Pet Retail Brands, Maltsbarger worked with Lowe's in various capacities since 2004 and was appointed COO in February 2018. He has previously worked with Orchard Supply Hardware, IBM Global Business Services and Monsanto Company. He has an MBA from Washington University, St. Louis and a Master of Science Degree in Agricultural Economics from University of Missouri-Columbia.   
Pet Retail Brands was formed when Pet Valu and Pet Supermarket merged in 2016 to create the third largest pet specialty retailer and the largest small format, neighborhood pet specialty retailer in North America. With more than 1,000 stores, across the US and Canada, Pet Retail Brands has is positioned for healthy growth in 2019. Both firms were previously purchased by Roark Capital.