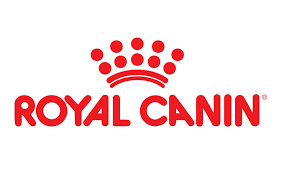 April 17, 2020
Royal Canin Partners with The Kitten Lady to Support New Cat Adopters, Owners
To help support first-time fosters and adopters during the pandemic, Royal Canin, a leader in feline nutrition, announced the launch of Catology – an educational series for first-time kitten fosters and adopters – as well as a free month of nutrition for kittens and cats being fostered or adopted, limited to the first 1,000 sign-ups. Catology will feature kitten expert and Internet sensation Hannah Shaw, The Kitten Lady, and is designed to offer support and resources to people who have welcomed a newly fostered or adopted cat or kitten into their home.
"Kitten season is officially here. And as a result of the pandemic, it's more important than ever before that people become fosters as animal shelters are operating with limited staff and limited funds," said Shaw. "With so many of us staying home, it's the perfect time to help save the life of a vulnerable feline. That's why I'm excited to partner with Royal Canin to help empower new foster parents with the skills and knowledge they need in order to become heroes for the little guys."
Catology will launch as a series of free, interactive live streams, covering the most important kitten topics – caring for neonates, feeding and nutrition, kitten behavior and socializing, among others. The series will run each Saturday for four consecutive weeks starting at 2 p.m. ET/11 a.m. PT:
April 18: Caring for Itty Bitty Bottle Babies
April 25: Beyond The Bottle: Caring for Growing Kittens
May 2: Kittens Healthy: Caring for the Most Fragile Felines
May 9: Feral Felines: Helping Kittens Found Outdoors
The webinars will be streamed live on the official Facebook and Instagram of Royal Canin and the official Facebook and Instagram of The Kitten Lady and will be available to rewatch following each event. To register, visit: catology.eventbrite.com.
In addition to the livestreams, additional resources will be available in the Catology Facebook Group, a new community for cat owners, where veterinarians, nutritionists and other feline experts will host chats and share resources for new kitten and cat fosters and owners. The group will also feature success stories to highlight the incredible bond that can form between people and cats. To join, visit facebook.com/groups/mycatology.
"We are going through an unprecedented time right now – but it's incredible to see kindness emerge in times of need. While shelters and rescues are facing a crisis of their own in placing and caring for animals, people nationwide are opening their homes to pets in need," said Tony Wild, Director of Cat Acceleration for Royal Canin. "We are inspired by these actions and want to help make the transition to new pet ownership as seamless as possible, which is why we are offering to cover the cost of the first month of food for kitten and cat fosters and adopters. In addition, we're proud to partner with one of the best kitten experts in the world – Hannah Shaw, to be able to provide free educational resources. Our goal is to equip people with all of the tools and resources needed to have a successful experience, and hopefully turn many from fosters to forever homes."
New kitten fosters and adopters, can visit royalcanin.com/foster for information on how to receive free Royal Canin kitten and cat food.