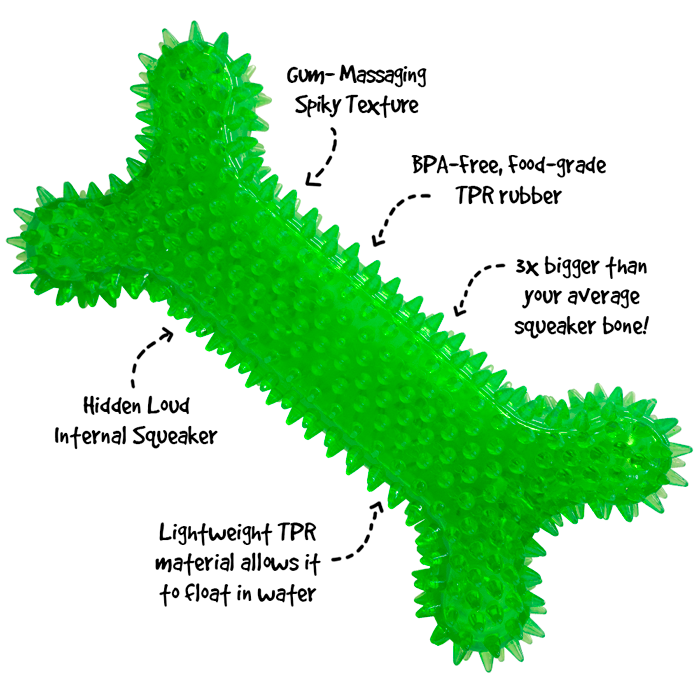 October 9, 2019
Royal Pet Launches New Gnawsome Brand Product
Royal Pet's Gnawsome brand adds the Mega Squeaker Bone to the line and according to the company, the new product goes above and beyond the standard. 
Gnawsome Mega Squeaker Bone is made from food-grade, BPA-free resin. Pet parents can trust that their dogs are chewing quality products that are 100 percent non-toxic and safe. This dog toy is 11.5" wide, but a unique spiky texture that helps massage gums with every fetch and a loud squeaker inside. It can stand up to extra-tough rounds of fetch, but it's soft and gentle on gums and even for teething puppies. 
Consumers may notice the Gnawsome seal embedded in the ball's exterior, which is the guarantee that shoppers are purchasing a superior dog toy. Royal Pet takes pride in creating quality products for pets.