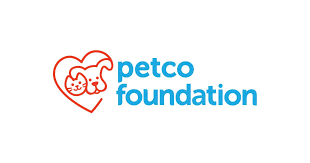 April 16, 2020
Skechers Donates $509,000 to Petco Foundation
Footwear company Skechers has donated $509,000 to the Petco Foundation to further the care of shelter animals across the country during the COVID-19 pandemic, bringing the company's total contribution to more than $5.45 million for animal welfare agencies.
Through sales of its BOBS from Skechers collection, the company's donations have helped save and support more than 1 million dogs and cats and is aiding shelters and agencies closed due to the coronavirus crisis.
"Many in the country are working from home or are under stay-at-home orders and are feeling isolated. Adopting an animal can make the difference," said Michael Greenberg, President of Skechers. "Consumers love the comfortable styles and give-back message of BOBS from Skechers. We're grateful that through their purchases, we've been able to donate $509,000 already in 2020, help thousands of animal welfare agencies during this challenging time and enable them to offer companionship to all of those people who are sheltering in place across our nation."
"Skechers is truly making a difference," added Susanne Kogut, President of Petco Foundation. "Animal welfare organizations across the country have been forced to innovate and operate in new ways, including mobilizing record numbers of foster homes to care for pets to support social distancing measures while saving animal lives. Thanks to BOBS, many of our organizations can continue their lifesaving work and connect their shelter pets with those who would like to adopt them."
For every BOBS from Skechers item purchased in the US, a donation is made to the Foundation to help save and support animals in its 4,000+ shelter and pet adoption network. BOBS also launched its lifesaving movement in Canada in January 2020; for every purchase made in the country, a donation is made to help save and support Canada's shelter dogs and cats. Since 2016, Skechers has helped save the lives of more than 661,000 dogs, cats and other animals through pet adoptions and supported the care of more than 371,000 additional animals at nurseries, sanctuaries and medical care facilities in the US.
The BOBS from Skechers collection of slip-ons, sport styles, sandals, boots, slippers, apparel and accessories is available at Skechers.com, Petco.com, Skechers and Petco stores and select department and specialty locations in the US.