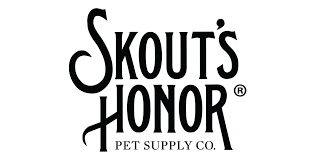 July 13, 2022
Skout's Honor Adds Animal Supply Co. to Distributor Roster
Skout's Honor has added Animal Supply Co. (ASC) as a new distribution partner.
"By adding ASC we are building an extra layer of national coverage to help us reach and service even more enthusiastic pet specialty retailers of all sizes – from one-store businesses to multiple-location chains – who want to carry the Skout's Honor brand," said Shannan Morlas, VP of Sales at Skout's Honor. "We are and will, continue to expand our presence to better support customers who are seeking us out – and this is a significant step that represents that strategy."
Skout's Honor's other US distributor partners currently include: ADMC, Burlo, Natural Animal Nutrition (NAN), Nelson Wholesale, Veterinary Sciences Inc. (VSI), Pet Food Experts (PFX), Southeast Pets, Van Den Bosch, WholesalePet.com and Zieglers. The brand's products are exclusive to pet specialty and can be found in thousands of retailers in the US, Canada, Asia, South Africa, UK and more.
"At Animal Supply, we are proud to have a lineup of industry-leading brands and are excited to have Skout's Honor on board to add to that mix," said Brian Little, director of Supply Brands at ASC. "Their team and product portfolio line up perfectly with our vision of "a world where every pet is happy, healthy and safe.
For sales and distribution information, contact Shannan Morlas at shannan@skoutshonor.com. To connect with Skout's Honor for educational tools and/or marketing support, click here.