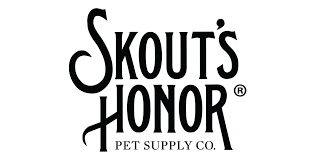 June 18, 2020
Skout's Honor Releases New Topical Sanitizing Products
Skout's Honor, a pet specialty brand best known for its environmentally and socially conscious cleaning, grooming and wellness products, today announced that it has fast-tracked a line of Topical Sanitizing Products for the pet specialty industry, in response to consumer demand for daily solutions that can help keep people and their pets, safer.
The new line includes a Paw + Hand Sanitizer, Topical Sanitizing Spray and Topical Sanitizing Spray Refill.
Beginning in July, these products will be available in Petsmart stores nationwide, as well as in thousands of other independent pet specialty retailers across the country. Pet parents may also shop for Skout's Honor products via Chewy.com, Petco.com or SkoutsHonor.com.
Skout's Honor's Topical Sanitizing Products are:
Safe for use on hands, paws and body
Kills 99.99 percent germs + bacteria
Alcohol-free, cruelty-free
Buy a bottle, feed an animal. Every bottle sold donates a day's worth of food to an animal in need (Skout's Paw Pledge)
Watch a video about Skout's Honor's new Topical Sanitizing Solutions.
"It's always been our priority to listen closely to the needs of pet parents and respond with products that solve their most immediate problems with a better option than anything currently available to them," said Pete Stirling, President, Skout's Honor. "When the COVID crisis hit, we were overwhelmed with requests from our customers, retailers and the pet industry overall to come up with a safer sanitizing solution than alcohol-based products that are known to be harmful when used on pets. This new line up represents the better, safer option and also offers peace of mind for those out there wishing to add an extra layer of protection to their pet's daily routine."
These products are currently available through all of Skout's Honor's US distribution partners, including ADMC, Nelson Wholesale, Pet Food Experts, Southeast Pets, UPP, Van den Bosch and VSI. For sales and distribution opportunities, please contact Shannan Morlas at shannan@skoutshonor.com.