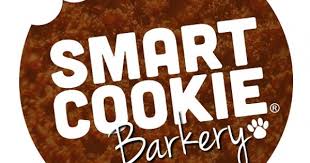 April 25, 2020
Smart Cookie Announces Special Fundraiser to Directly Benefit Colorado Small Businesses
Owners of Smart Cookie Barkery, Scott and Bri Bradley, wanted to help other small businesses during this time of uncertainty.
"After seeing the effects COVID-19 has had on small businesses, we wanted to see if we could help fellow business owners, even if in a small way. After weeks of trying to utilize the resources of the CARES Act ourselves, and not succeeding, we quickly realized a lot of those dollars have gone to larger institutions, and those of us with actual 'small' business have been left behind" says Bri Bradley, Co-Owner of Smart Cookie Barkery.
"We are launching two new limited-edition dog treats, inspired by this crisis, in an effort to directly benefit Denver-based small businesses" says Scott Bradley, Co-Owner of Smart Cookie Barkery.
He added, "We know that health and the immune system is a top concern and priority for people and their pets right now, so we are offering a treat loaded with ingredients to support your dog's immune system, plus we've all been a little too close to our dogs' breath these days, so the other treat is made with natural ingredients to help freshen their breath."
The "Immunity Boost" treats are made with Salmon, pumpkin, hemp seeds, blueberries, all ingredients known to support dogs' immune systems. The "Muttos – the fresh licker" treats, are made with oats, coconut oil, mint and parsley.
$5 of each bag of these treats sold will be donated to the Denver Small Business Relief Fund. The goal is to raise at least $5000, but Scott and Bri said that could just be the start.
"It's our small way of helping other business owners just like us. We've been doing the best we can during these unprecedented times, and from one small Colorado business to another, we want to make whatever impact we can, and this was a fun and mutually beneficial way of achieving this."
The treats are available for purchase here and the fundraiser is running through May 31st. Smart Cookie is also offering free shipping with purchase of these treats.