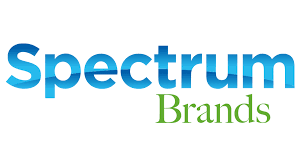 March 19, 2020
Spectrum Brands Global Pet Care Acquires Omega Sea
Spectrum Brands, an indirect subsidiary of Spectrum Brands Holdings, a leading global branded company committed to delivering strong brands and exciting innovation, announced the acquisition of substantially all of the assets of Omega Sea to add to its Global Pet Care portfolio of aquatics brands.
Headquartered in Painesville, Ohio, Omega Sea is a global aquatics nutrition business that manufactures and markets premium fish food products, primarily under the Omega One brand.
"During the past 20 years, Omega Sea has relied upon a foundation of passionate hobbyists, retailers and employees," said Jim Randall, President, Omega Sea. "We truly value their support and are excited to build upon our legacy of innovation and unsurpassed nutrition."
Omega Sea joins Spectrum Brands Global Pet Care's industry-leading consumer and commercial aquatics lines including Marineland aquarium filtration products, kits, tanks and lighting; Tera aquarium nutrition, water care and filtration products; GloFish fluorescent fish and accessories; and Instant Ocean sea salt.
"We are excited to add Omega Sea's well-represented brands and unique products to our existing portfolio of top-quality pet products," said John Pailthorp, President, Spectrum Brands Global Pet Care. "This investment will allow us to leverage Omega Sea's strong relationships with US pet specialty and independent retailers and combine that with the scale and resources of Spectrum Brands to fuel growth for the future."