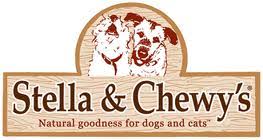 July 24, 2020
Stella & Chewy's Recognized as Top Workplace by Milwaukee Journal Sentinel
Stella & Chewy's has been named a Top Workplace in the Milwaukee Journal Sentinel's 2020 annual listing.
The Oak Creek, WI-based company known for its high quality raw dog food was established 17 years ago by founder Marie Moody who noted her own dog's speedy recovery on a raw foods diet, according to the company website. She named the company after her two rescue dogs, Stella and Chewy.
The Journal Sentinel reports the company prioritizes retaining employees by providing opportunities to grow professionally, including job-related training and even English language classes.
Flexible work schedules and the ability to telecommute for office workers, made necessary due to COVID-19, are available option to employees, along with space for the "20 or so" dogs on site daily to run around. Stella & Chewy reportedly has continued pet food production through the pandemic.